Samsung has already shipped 5 million Samsung Galaxy Note 3 smartphones in the first month of release. Samsung Galaxy Note 3 available in three colors – black, white and pink. The black and white colors are already available globally since launching, while the pink is yet to hit the shelves.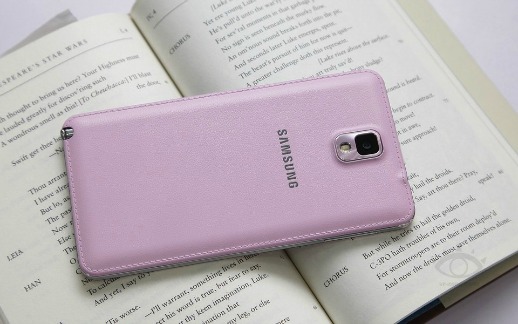 UK retailer Phones 4u has officially announced UK is the first market to get the pink colour of Samsung Galaxy Note 3. Phones 4u offers two-year contract on various plans starting at £43 monthly with Samsung Galaxy Note 3 at no cost. In addition, Phones 4u also offer £40 per month deal with Samsung Galaxy Note 3 at no cost, but users will have to pay £100 upfront fee.
Furthermore, interest users will get a free wireless speaker worth £120 when sign up with pink Galaxy Note 3 on a 4G tariff. Users upgrading to the new smartphone on a Vodafone 4G ready plan will gets Sky Sports Mobile or Spotify Premium included for no extra charge.
The pink Galaxy Note 3 doesn't appear at other major retailers, such as Amazon, BestBuy, or any of its wireless carriers.
The pink version of the smartphone will vary in color only and will use Android 4.3. It will also have integrated Wi-Fi, GPS, a 13-megapixel rear camera, and a 5.7-inch AMOLED touchscreen. Check out the Samsung Galaxy Note 3 for more details.