With the ever-increasing demands of digital media, the screen size of smartphones kept growing bigger and bigger as Samsung Galaxy Note 2 which adopts an 5.5-inch display became one of the success stories. If you like large display and would like to own a smartphone which has a larger screen than Galaxy Note 2, then here's a good news for you! The Korean-based consumer electronics giant, Samsung has announced its new Samsung Galaxy Mega 5.8 and Samsung Galaxy Mega 6.3 smartphones that remarkably alike tablets to strengthen its market position for big screen mobile phone.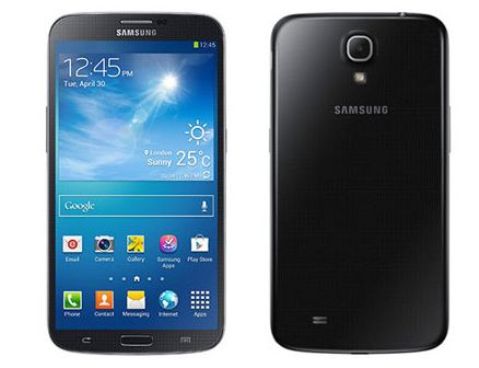 The specs for both Samsung Galaxy Mega 5.8 and Galaxy Mega 6.3 are almost similar except slight differences in screen size, processor, battery capacity, dimension and weight, i.e. 5.8-inch QHD display, 1.4 GHz dual-core processor, 2,600 mAh, 162.6 x 82.4 x 9 mm, 182 grams, and 6.3-inch HD display, 1.7 GHz dual-core processor, 3,200 mAh battery, 167.6 x 88 x 8 mm, 199 grams, respectively.
Key Features and Specifications of Samsung Galaxy Mega:
8-megapixel AF camera plus 1.9MP front-facing camera
Split Screen capability for increased productivity
Google Android 4.2 Jelly Bean operating system
Samsung Watch-ON offers immersive TV experience
Samsung ChatON mobile communication service
S Translator to translate either in voice or text format ideal for travel enthusiasts 
Oddly, Samsung Galaxy Mega smartphone is just featured with dual-core processor, even though the smaller-sized Samsung Galaxy Note 2 already equipped with a quad-core processor – apparently this is due to the way Samsung is marketing the Galaxy Mega 5.8/6.3 and Galaxy Note 2. Frankly speaking, Samsung Galaxy Mega is quite cool with its huge display for added fun especially performing multimedia tasks but perhaps the bulky Samsung Galaxy Mega is portable enough to carry around.
According to the company, Samsung Galaxy Mega smartphones will hit European and Russian market starting May 2013 and expected to be available in other regions following closely. Pricing info for Samsung Galaxy Mega has yet to be known and it may differ by region.