Thanks to Samsung for bringing good news to all full time working wives, who could relax from part of daily cleaning chores while still manage to keep their floor clean and shine now. Samsung has just revealed its new robot vacuum cleaner, Furot II at IFA 2009.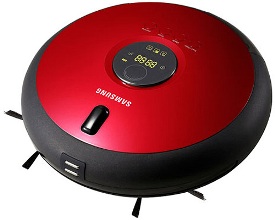 Furot II has some features that you can't find it from iRobot Roombas, so it was actually an improved version of robot vacuum cleaner in the market soon.
Furot II has an integrated camera and Visionary Mapping System that allows the robot cleaner to see (avoid obstacles along its path), think (aware of its location) and remember (continue its job from where it last stop and most importantly go back to the charging station when battery is low).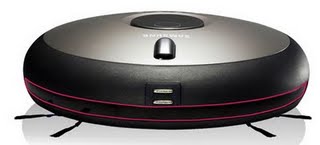 A fully charged Furot II is able to clean the house for about 90 minutes before its run back to the charging station. This 10cm long device is equipped with HEPA 11 filter, high suction power, two-sided brush to clean inaccessible areas and has an ultra low noise level.
I think many will love this Furot II as it is extremely smart to know exactly when and where to vacuum.