The leading designer, manufacturer and marketer of innovative wireless solutions for the worldwide mobile communications market, Research In Motion (RIM) has officially announced its highly-anticipated, admirable BlackBerry Bold smartphone (BlackBerry 9000), which includes 624-Mhz Marvell Tavor PXA930 processor, half-VGA (480 x 320 resolution) screen with 65,000 colors, tri-band (3G) HSDPA high-speed networks worldwide, built-in GPS, (802.11 a/b/g) Wi-Fi, newly designed full-QWERTY keyboard and a host of multimedia features, aiming to provide business professionals and power users unprecedented functionality and performance.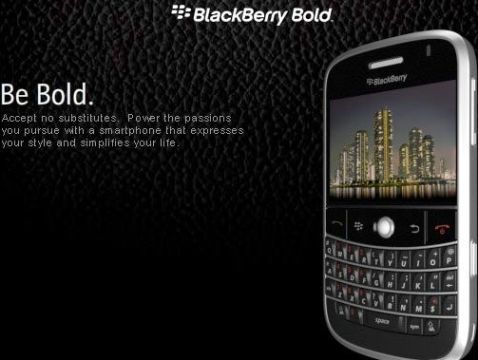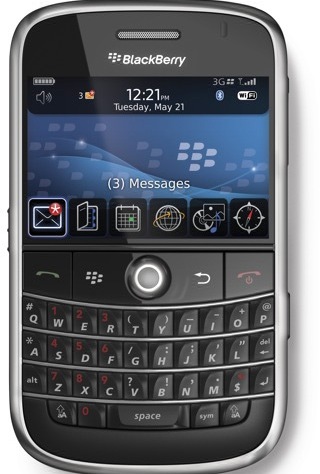 "The new BlackBerry Bold represents a tremendous step forward in business-grade smartphones and lives up to its name with incredible speed, power and functionality, all wrapped in a beautiful and confident design," said Mike Lazaridis, President and Co-CEO, Research In Motion.
The latest BlackBerry Bold can support talk time of approximately 5 hours and 13 days standby time thanks to the rechargeable 1500 mAhr battery. In addition, this BlackBerry Bold 9000 also incorporates numerous premium phone features including Speaker Independent Voice Recognition (SIVR) for Voice Activated Dialing (VAD), Bluetooth 2.0 and noise cancellation technology that able to offset background noise.
According to the company, "While it is designed to meet the extensive requirements of the business professional during the day, the BlackBerry Bold smartphone also caters to the business person's consumer side during evenings and weekends. It features a 2 megapixel camera with video recording capability, built-in flash and 5x digital zoom. The enhanced media player can display pictures and slideshows quickly, play movies smoothly in full screen mode, and manage an entire music collection. Audio can be played over the handset's dual speakers in rich, stereo sound, and when using wired headphones or external speakers, the media player gives the user an equalizer with 11 preset filters – like "Lounge", "Jazz" and "Hip Hop" – that boost or soften audio ranges to create the perfect ambiance."
The new BlackBerry Bold smartphone (model: 9000) is expected to be available worldwide beginning this summer, but the price has not yet been made known.