CCleaner is one of the powerful computer cleansers which can remove unused files and achieve system optimization. By removing all these unused files such as cookies, temporary files, history, log files, download history, recent documents, and so on, your computer system is able to perform better and more hard disk space will be freed up. Besides that, CCleaner also feature sregistry scanning function. It has advanced features to remove unused and old entries, including File Extensions, ActiveX Controls, ClassIDs, ProgIDs, Uninstallers, Shared DLLs, Fonts, Help Files, Application Paths, Icons, and Invalid Shortcuts.

This useful sweeper is user friendly, fast analyzing/cleaning and features an informative interface to show users the cleaning process. CCleaner can run from a USB thumbdrive and be installed/run on a computer without a complicated setup process. It also comes with a comprehensive backup feature as a contingency measure in the event you accidentally remove some important files. The CCleaner has released its latest version recently. The latest Version 2.07.575 is a bug fixing release which is substantially improved in performance and supports Firefox 3 beta plus.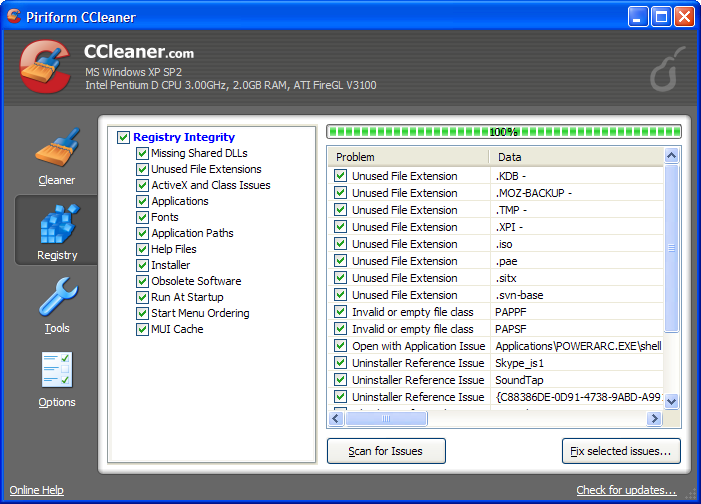 Screenshot of CCleaner
Update: CCleaner 2.13 is available for download.