South Korea consumer electronics manufacturer, ReignCom had announced the release of their latest portable media player – iRiver B30 with T-DMB (terrestrial digital multimedia broadcasting). Available in 3 elegant colours (black, white or silver), iRiver B30 comes in various internal storage capacities, namely 4GB, 8GB or 16GB which can be extended through its microSD card slot.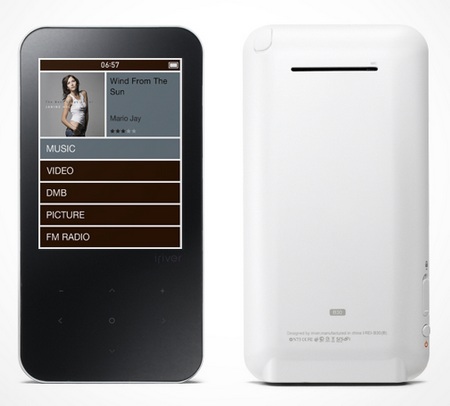 Unlike its predecessor iRiver B20 which has a mere 2.2-inch display, iRiver B30 features an improved and wider QVGA LCD display complete with touch-sensitive buttons. Users will surely be impressed by its built-in motion sensor which makes controlling of music playback much more fun – just shake it.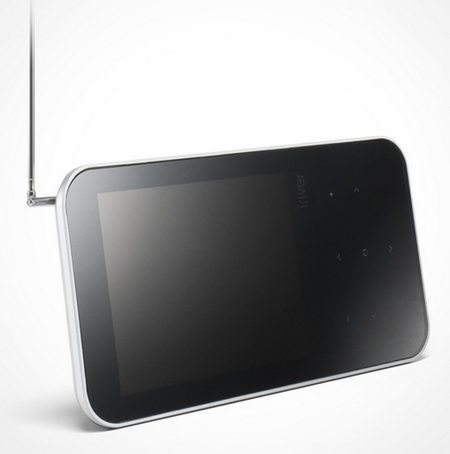 The iRiver B30 supports MP3, WMA, OFF, ASF, FLAC, APE audio; MPEG4, WMV7/8/9 video as well as JPEG, BMP, PNG and GIF image files. This player also comes pre-installed with Flash Lite 2.1. As for its sound effects, iRiver B30 offers a FM tuner with SRS WOW HD and their latest SRS CS Headphone.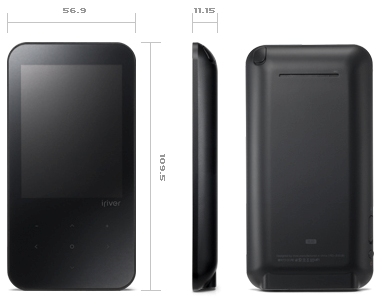 Weighing at only 84.7g in a sleek 109.5 x 56.9 x 11.15mm casing, iRiver B30 can last a remarkable 40 hours on audio playback or 5 ½ hours on video watching in a single full-charge. Indicative selling price is $155 for 4GB and $183 for 8GB capacity models.