Good news for Mac OS X gamers! The world's leading manufacturer of high-end precision gaming and lifestyle electronics peripherals, Razer has announced the launch of a Mac edition of their popular DeathAdder gaming mouse, which specifically built with the needs of Mac OS X gamers in mind, along with renowned Razer 3G Infrared Sensor technology and engineering improvements, aiming to enhance Mac OS X gamer's gaming experience.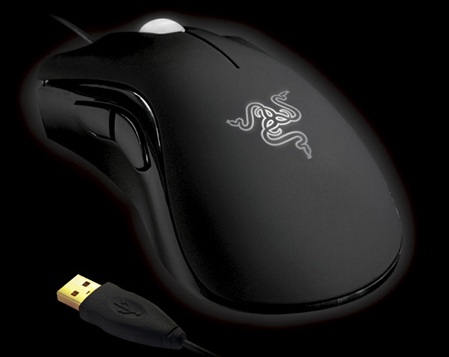 Key Features And Technical Specifications Of Razer DeathAdder Mac Edition:
1800dpi 3G Infrared Sensor – enables movement speeds at 2.25 times faster when compared to a standard 800dpi optical sensor. Before the enemy sees you, he's been fragged.
Ergonomic Right-Handed Design – provides optimum comfort for intensive and extended gameplay.
1000Hz Ultrapolling – a response time of 1ms, as compared to that of 125Hz / 8ms found in conventional gaming mice, gives you the competitive edge over your opponents.
6400 frames per second (5.8 megapixels per second)
Up to 120 inches per second and15g of acceleration
Zero-acoustic Ultraslick Teflon feet
On-The-Fly Sensitivity adjustment
Always-On mode
Five independently programmable Hyperesponse buttons
16-bit ultra-wide data path
"We wanted to provide Mac gamers with a gaming mouse optimized for FPS genres. The Razer DeathAdder is one of the greatest gaming mice we have developed and we are pleased to offer Mac gamers with an alternative – a mouse known for its precision and speed," said Robert 'Razerguy' Krakoff, president of Razer.
The new Razer DeathAdder Mac Edition gaming mouse which measures 128mm (length) x 70mm (width) x 42.5mm (height) will be available in coming May 20, 2008 for about $60.