Did you ever know that your mobile phone is at risk from viruses? These types of viruses would not attack your mobile phone but they are dangerous to mobile phone users. Users can be infected diseases like the common cold, flu bugs, SARS, etc. Research has shown that the mobile phone is one of the major carriers of bacteria due to constant handling.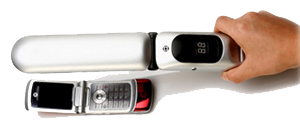 "Based on these findings, holding your phone to your mouth is as dangerous as placing your face in a toilet bowl, and yet we do it all day long without a second thought," said Andy Felton, Director, PureLightUK Ltd. "We use mobiles every day. We forget it is a potential carrier of infection and this has led to it being bypassed by most cleaning protocols. This has huge implications for the spread of disease amongst all of us."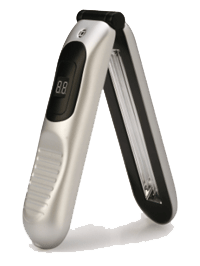 Purelight MD is a mini portable flip UV sterilizer which enables bacteria that stick to the surface of mobile phones to be effectively killed. The power of UV-C light can exterminate 99.9% of invisible bugs, viruses and bacteria on your mobile phone in 10 seconds without leaving any chemical residue. It uses UV-C light to destroy the structures of the bacteria's DNA.
Purelight MD is also suitable for eliminating viruses on the computer keyboard, mouse, MP3 player, toy, doll, toothbrush, razor, hair brush, comb, etc.
Purelight MD is available now for £40 at Purelight UK Ltd.