One of the global leading telecommunications operators, Orange has announced the launch of high-end HTC Touch Pro2 smartphone for business customers, which features 3.6-inch touchscreen display with 480 x 800 pixels resolution, 3.2 megapixel autofocus camera, slide out full QWERTY keyboard with adjustable tilt for enhanced viewing, Wi-Fi, Bluetooth, and HTC's Straight Talk that able to switch from an email account to single or multi-party voice calls just by tapping the image icon of the email sender, based on Windows Mobile Professional 6.1 for seamless integration with business networks.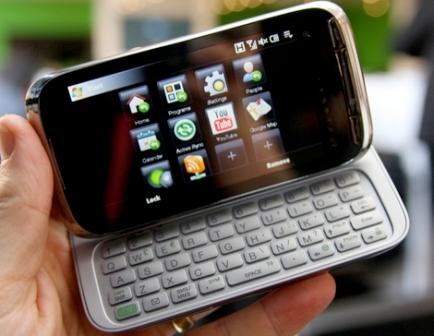 According to the release, "The HTC Touch Pro2 makes organising, hosting and participating in conference calls easier than ever before. The appointment reminder tool will cue up dial-in details and the call agenda and with a tap of the screen you can effortlessly join the call. Further taps to the screen allow the user to also confer privately with a single person and then return to the conference call if they so wish."
HTC Touch Pro2 that incorporates zoom bar to precisely zoom in or out while viewing images, web sites or Google Maps can deliver crystal-clear, superior sound quality and voice reception thanks to its loudspeaker and dedicated noise-cancelling microphone.
"The HTC Touch Pro2 is packed with features to make everyday business tasks a great deal easier and is the ideal mobile companion for the busy business user," said François Mahieu, Director of Devices, Orange.