O&O Defrag is a disk defragmentation software that optimizes hard disk drive in Windows NT, XP Home, Windows XP Professional and Windows 2000 Professional by securely repacking fragmented files together for more efficiency and boosting performance. Fragmented files increase time system used to read them, and thus slowdown the system with higher I/O activity.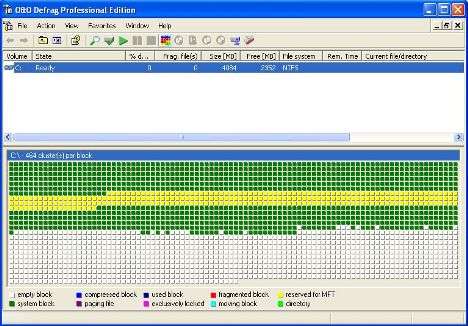 The current version of O&O Defrag Professional Edition is version 10 (10.0.1634) which costs USD $44.95. So O&O Defrag version 4 may seems out-of-date and old, but it comes with all powerful features and functions necessary to perform outstanding defragmentation to speed out your computer. Actually, the version is not as old as you may thought, as O&O Defrag jumps from version 4 to version 6.5, then to v8.6 and straight up to currect v10, thus its version number is not sequentially increased.
For those who interested to use and try out O&O Defrag 4 Professional Edition, O&O is having promotional offer to give away free license key to unlock and activate O&O Defrag 4 Pro. Once unlocked from trial version, the O&O Defrag V4 Pro can be used without time limit in full functionality.
To receive the free license key for O&O Defrag V4 Professional Edition, go to the following URL and fill in the application form and click "Submit Form" button. The free license key registration code for O&O Defrag V4 Professional Edition will be sent to your e-mail address.
http://www.oo-software.com/en/special/defrag4/register_frm.html
To use the registration license key, download the corresponding setup installer from O&O Software Archive page, or directly download the setup installer for version 4.0.508 oodefragv4pro_english_2000xp.zip for O&O Defrag V4 Pro.
After installed, unlock the trial version or activate/register the software with the license number received in your mailbox.