Standard compact digital cameras are normally designed to be small and portable. The zoom range capability is usually less than for bridge cameras and about 3x to 4x optical zoom only. If you are looking for a portable compact digital camera which does not compromise on its zooming ability, Olympus Mju-9000 might suit your requirement. The Mju-9000 is the world's smallest and slimmest digital camera with 10x optical wide zoom as claimed by Olympus.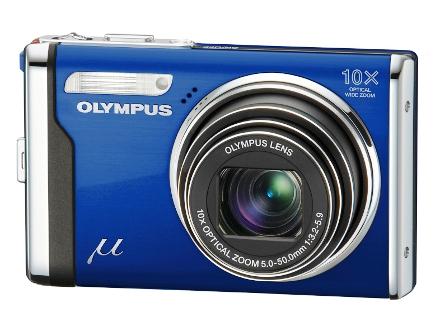 Main features of Olympus Mju-9000:
The 10x wide optical zoom has a zoom range equivalent to 28-280mm. It is ideal for any type of shooting from superb landscape to close-up portrait. The zoom range could be further extended by its 5x digital zoom.
The 12-megapixel sensor enables users to print images in poster size.
2.7″ HyperCrystal III LCD Screen is a high brightness screen that is coated with anti-reflection coating and can be viewed at extreme angles of up to 160-degree. It is always clear and easy to view even in brilliant sunlight.
Intelligent Auto Mode detects the five most commonly used scenes and adjusts settings, focus and exposure automatically – the easy way to shoot perfect images by anybody.
Olympus Dual Image Stabilisation uses a combination of optical and digital methods to vastly reduce camera shake and avoid producing blurred images. Now, you can enjoy shooting without having to worry about camera shake even in bad outdoor conditions.
Face Detection Technology identifies up to 16 faces in a photo for perfect focus and exposure. The other main parts of the picture will also be taken care of and correctly exposed with Shadow Adjustment Technology.
Beauty Shot function will enhance any facial subject matter by increasing the sparkle within the eyes and toning down the skin hues to produce a smoother result.
TruePic III image processor for faster image handling and higher image quality.
Enable movie recording with sound (up to VGA resolution at 30fps).
Super slim metal body with measurement of 96.0mm x 60.0mm x 31.0mm.
Other features: In-camera Panorama Mode, 45MB Internal Memory supports xD-picture card & microSD memory card, 14 Scene Programs and Li-50B LI-Ion rechargeable battery.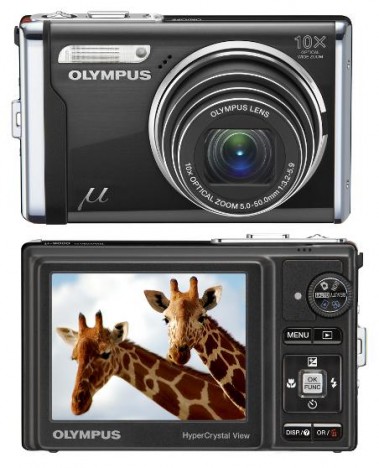 Olympus Mju-9000 will be available at about £240.