Missing children cases have become more and more serious nowadays. It is important for parents to know their children's whereabouts. Nu.M8 is the world's first GPS locator device that can be concealed in a child's digital watch and allows parents to locate their child easily anytime and anywhere.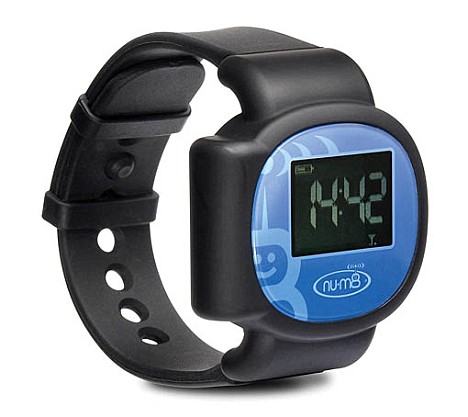 Nu.M8 has been launched by Lok8u, a UK location services company. Nu.M8 is designed like a typical digital watch and it is easy to use. Unlike other locator products, Num8 does not rely on the child's responsibility to keep the locator close to him/her either in a bag or pocket. The Nu.M8 digital watch is securely fastened to a child's wrist and cannot be removed unless deactivated by a parent. If Nu.M8 is removed without a parent's permission, an instant alert is sent immediately to the parent's phone and/or e-mail with the child's current location. So, the parent can be assured that Nu.M8 is always with their child.
Nu.M8 is easy to use and set up. It is universally accessible from a mobile phone or computer and can be used at home or even abroad. You can text "wru" from your mobile phone to Nu.M8 or click "where r you" on the Lok8u customer portal if your want to locate your child. Your child's location is then presented as an icon on Google maps and/or the street address and postcode is displayed.
Another unique feature of Nu.M8 is the ability to set up a virtual fence as a 'safe zone'. If your child steps outside this zone you are alerted straight away.
The tracking device is recommended for children aged 3-12 years old. The recommended retail price is £149.99 plus a monthly subscription charge for the services provided.