NovaBACKUP is a simple, fast, and reliable data protection and recovery software for Windows operating system that provides powerful yet easy-to-use backup tool. NovaBACKUP supports full, incremental and differential imaging for much faster disaster recovery backups. With NovaBACKUP, users able to access and restore selected files and folders, and entire windows system. In addition, it also can recover entire systems to different hardware.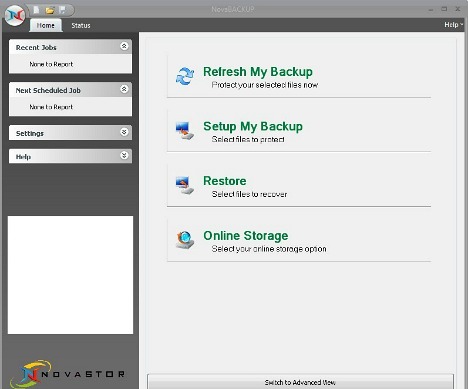 Features of NovaBACKUP:
Easy to install and easy to use
Automatic processes continually update protection
Disaster recovery and full disk image
All in one local and online storage
Easily find and restore files
Backup with Lightning Fast Speed
Device Spanning
Mapped drive recognition
Virus Scanning
Data Encryption
Tape Backup Support
Blu-Ray and Removable Media Support
NovaBACKUP generally costs $49.95 for purchase. To celebrate the summer season, NovaStor is now giving away free copies of NovaBACKUP 12.5 to the interested users.
To grab the free copies of NovaBACKUP 12.5 at no cost, visit the promotion page below: http://www.novastor.com/en/download/pcpro
Then fill in the form by entering the name, email address, and then click the "Send Free Key" button.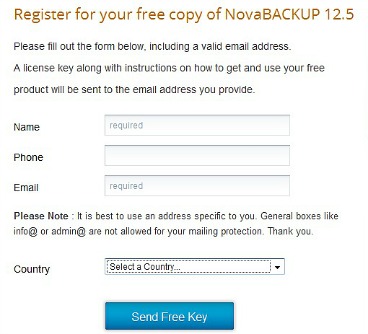 Once finish registration, an email fromNovaStor([email protected]) will be sent to registered email containing the registration key for NovaBACKUP 12.5.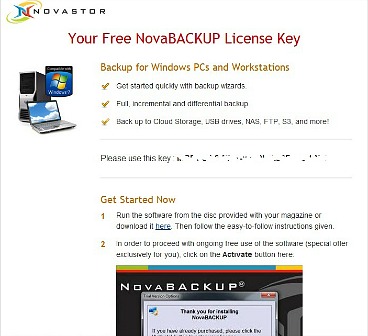 Download NovaBACKUP 12.5 setup installer: NovaBACKUP-12.5-Prof.exe
Once installed, input the license serial key to activate it to a full version.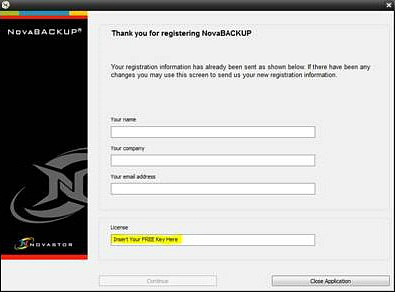 NovaBACKUP supports Microsoft Windows 7, 2003, XP, and Windows Vista OS.