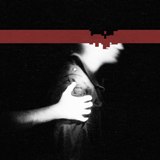 Nine Inch Nails (abbreviated as NIN) is an industrial rock act, founded in 1988 in Cleveland, Ohio, United States by Trent Reznor who is also its main producer, singer, songwriter, and instrumentalist. The genres of Nine Inch Nails (NIN) music is wide, however, most retains a characteristic sound using electronic instruments and processing. "The Slip" is the seventh studio album by NIN which is released online on May 5, 2008 via digital download. The best thing is, the whole album of The Slip with 10 songs is available for free download legally.

Nine Inch Nails says on its website that "thank you for your continued and loyal support over the years – this one's on me". The free downloads of The Slip's songs is licensed under a Creative Commons attribution-noncommercial share alike license, which allows anyone to use or rework the material for any non-commercial purpose, as long as credit is provided and the resulting work is released under an identical license. NIN music lovers is even encouraged to remix it, share it with your friends, post it on your blog, play it on your podcast, give it to strangers, etc.
Music of The Slip is available in a variety of formats including high-quality MP3, FLAC or M4A lossless at CD quality and in highest quality format of 24/96 WAVE. FLAC, Apple Lossless, and WAV files are distributed via torrent with hundreds of seeds available. To get the download link, simply register your email at http://theslip.nin.com/. An email with download links to all options will be sent to your Inbox. Best of all, all downloads include a PDF with artwork and credits.
For quick access, here are the torrents to download high quality large size NIN's The Slip music.
FLAC – Nine_Inch_Nails_-_The_Slip_-_Flac.torrent
Apple Lossless – Nine_Inch_Nails_-_The_Slip_-_Apple_Lossless.torrent
WAV 24/96 Files – Nine_Inch_Nails_-_The_Slip_-_Wave_96-24_High_Res.torrent
The Slip Songs List
1. 999,999
2. 1,000,000
3. letting you
4. discipline
5. echoplex
6. head down
7. lights in the sky
8. corona radiata
9. the four of us are dying
10. demon seed
Total length of music: 43:45 minutes
For listeners who want to listen to the songs in The Slip streaming online, visit iLike.