The leader in digital imaging technology, Canon has announced the launch of its new shoulder mount XL H1S and XL H1A HD camcorders, including newest advanced features preferred by professional users for enhanced operation and image control.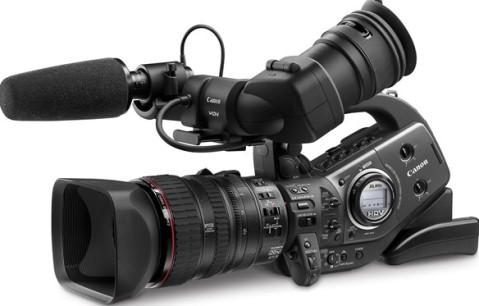 Both of the latest Canon's HD camcorder models will feature same three 1/3 inch, 1.67 Megapixel 3CCD Image Sensors, Canon's proprietary DIGIC DVII HD Image Processor and new Genuine Canon 20x HD Video Zoom Lens III equipped with Canon's XL lens mount, aiming to enhance your video recording experience.
"The new XL H1S and XL H1A HD camcorders continue to meet the needs of producers, event videographers, and digital cinematographers with superior Canon optical and imaging technology, and with the most cost-effective medium for high-quality HD video capture and storage, which is HDV tape," said Yuichi Ishizuka, senior vice president and general manager, Consumer Imaging Group, Canon U.S.A. "Canon's unsurpassed quality is seen in our broadcast HDTV lenses and the Canon EOS digital photography cameras. This know-how directly benefits the quality of Canon professional and consumer HD camcorders. Recently, our consumer camcorders claimed the number-one position in total high definition camcorder unit sales above $200 in both January and February of 2008, according to The NPD Group's Retail Tracking Service."
The new Canon XL H1A will ship in July for $5,999, while the XL H1S is scheduled to be available in coming June for $8,999. See more details of new Canon XL H1S and XL H1A HD Camcorders on Canon's official site.