The manufacturer of cameras, DV recorders, lenses, flashes, and slide projectors, Vivitar has recently introduced its new, sleek and compact pocket-sized digital camcorder – DVR565HD, which able to record high definition (HD) 720p in H.264/MPEG4, with a frame rate of 30 frames per second.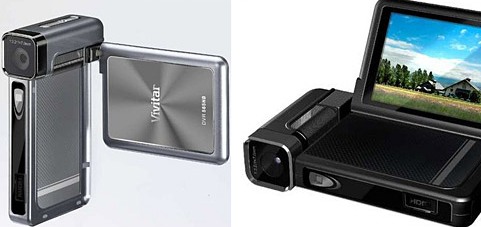 As what you see in the photo, the new Vivitar DVR565HD DV camcorder will feature 3-inch flip-out LCD screen display, which aimed to enhance your "capturing video" experience.
The new Vivitar DVR565HD camcorder that stores movies on SD memory card (up to 4GB) will be available in silver and black colours, but no words on its launch date and price yet.