SAMSUNG Electronics has unveiled their latest ultra-light and innovative SAMSUNG N120 mini notebook. Specifically designed for optimum usability and performance, the Samsung N120 features a 10.1-inch display, full-size 12″ notebook style keyboard, larger touchpad and an ultra-lightweight and robust Samsung Duracase outer casing.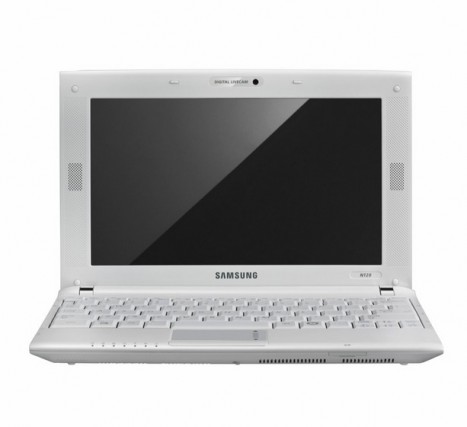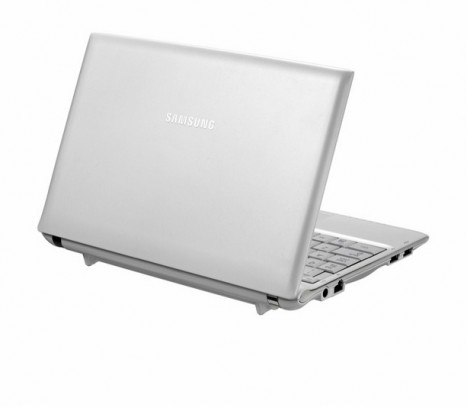 With the enhanced 6-cell battery technology, the N120 notebook can delivers a remarkable longer battery-powered performance of up to 10.5 hours to give you that extra miles when you are fully on the go. For video conferencing or Skype-ing, there are the integrated 1.3 megapixel digital motion camera and stereo speakers with dedicated sub-woofer, so you'll get superb videos and crispy clear sound every time.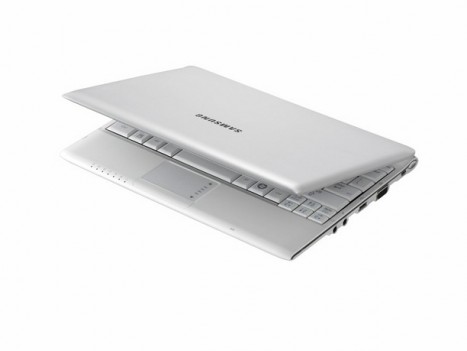 Data transfer had never been easier with the inclusion of some advanced connectivity tools i.e. 3-in-1 memory card reader, 3 built-in USB ports and optional Bluetooth 2.0+EDR. And just like its other siblings (Samsung N130 netbook), the Samsung N120 also comes with an anti-bacteria keyboard coated with a special finish to ensure optimum hygiene.
Other Features:
Intel Atom processor
Genuine Microsoft Windows XP Home
Integrated SRS 2.1ch system with 2×1.5 Watt stereo speakers and sub-woofer
Full-size 12-inch keyboard
Long-lasting battery life up to 10.5 hours
Compact and ultra-light weight at just 1.28kg
Durable and robust casing by SAMSUNG Duracase
Integrated 1.3 megapixel digital motion camera
3-in-1 memory card reader, 3 built-in USB ports and optional Bluetooth 2.0+EDR
Anti-bacterial keyboard