The company specializing in digital audio, video and voice hardware and software, COWON America has announced the launch of its new COWON S9 portable media player, which the company claims as the first COWON player to offer next-generation JetEffect 2.0 audio technology with improved EQ filter, stereo enhancement and BBE+.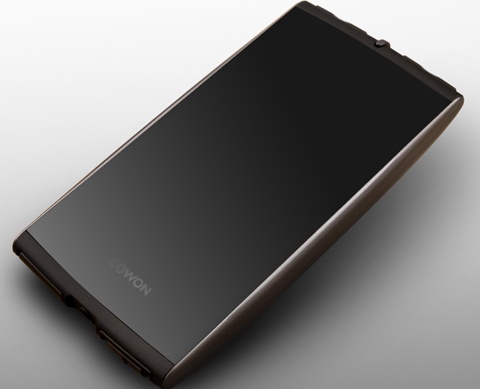 Impressive Highlights Of COWON S9 PMP:
500MHz dual-core processor
3.3-inch Active-Matrix Organic Light Emitting Diode (AMOLED) touch screen display (480×272 resolution)
Exclusive GUI system boasting capacitive touch screen operation
Advanced video functionality supporting transcoding-free playback of most DVD-quality MPEG-4 videos and TV output
Bluetooth 2.0 support for stereo headphones
G-sensor accelerometer for auto-pivot display
Extended battery life of 11 hours for video and 55 hours for audio
measurement: 2.2 x 4.17 x 0.5 inches ; weighs: 2.7 ounces
"The COWON S9 is by far the most attention-grabbing media player we have introduced to the U.S. market. Users looking for the next 'must-have' fashion gadget will be impressed by the S9's streamlined design, while digital media aficionados will appreciate the S9's amazing video and sound quality," said Francis Choi, senior marketing manager, COWON America. "Thanks to its dual next-generation portable media technologies, AMOLED display and BBE+ audio, advanced GUI system and extended battery life, the S9 ushers in a new standard of portable digital media excellence that most other PMPs simply can't meet."
The new stylish COWON S9 PMP that come in 8GB or 16GB internal memory capacities will be available starting December 19 for about $200 and $240, respectively.