The joint venture established in 2001 by the Japanese consumer electronics company and the Swedish telecommunications company, Sony Ericsson has announced the launch of its first 3G/HDSPA cellphone for US market (through AT&T), named as Z750a, incorporating a 2.2 inch internal QVGA 262k color TFT screen display, 2-megapixel camera, music player, stereo Bluetooth support, e-mail support and full HTML web browser.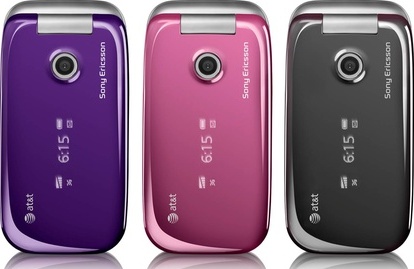 According to the company, the new Sony Ericsson Z750a also includes a mirrored clamshell design and a hidden exterior OLED (organic light-emitting diode) reflective display screen that discretely illuminates when the phone is in use, aiming to enhance your lifestyle.
"Sony Ericsson continues to expand its North American portfolio with a distinctive and signature design that combines entertainment, style and speed in a sleek device," said Karen Morris, vice president of marketing for Sony Ericsson North America. "Representing one of our most distinctive and colorful 3G clamshells, the Z750a will appeal to those who want to do more with their phone – share music, high-quality pictures, browse the Internet – and project a sophisticated image all their own. We are delighted that AT&T will offer this device in the U.S. along with the hugely successful W580 Walkman Phone."
The affordable, stylish and new Sony Ericsson Z750a mobile phone that available in Mysterious Purple, Rose Pink, or Phantom Grey colors will be released in early April for $49.99 with a AT&T's two-year service contract, after $100 mail-in rebate.