Now you can impress your friends with this new and trendy Outdoor Bluetooth Wireless Speaker, MS500 by Sony Ericsson. Comes in few different vibrant colours to suit your fashion, the MS500 will definitely make heads turn when your carry them around and blasting off your favorite music.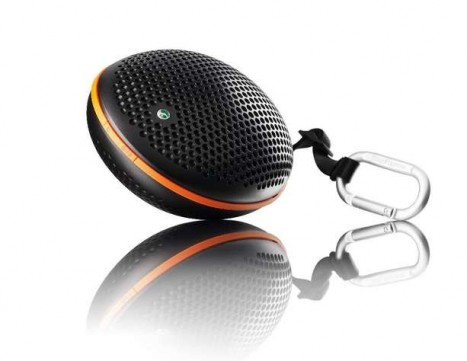 Built from a durable splash proof shell (yes, you can bring them to your beach parties) and a handy strap, the egg-shaped MS500 speaker is designed for the outdoor environment. The small size and lightness makes it even more convenient to just attach it to anywhere with you. This new Sony Ericsson MS500 is definitely the most compact and robust speakers so far.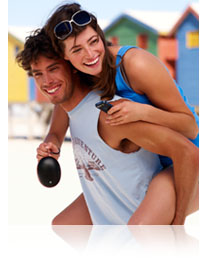 The Outdoor Wireless Speaker MS500 is compatible with most Bluetooth phones from Sony Ericsson and other brands. Simply connects and play with your devices safely tucked away, within range.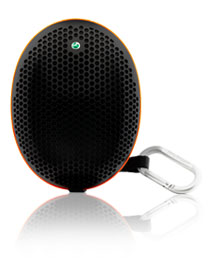 Design
Colours: Black and orange (carbine hook) and White and Pink (white strap)
Materials: coloured plastic
Size: 113 x 83 x45mm
Weight: 155g with batteries/ 105g without batteries (2 AA batteries are included in the package)
Technology
Steaming music: Up to 5hrs
Efficiency: 2 watts
DSP for audio enhancement
Bluetooth version: 2.1 + EDR
Bluetooth profile: A2DP, AVRCP
Bluetooth profile: 10m
Compatibility
Most Bluetooth phones from SEMC and with A2DP, plus other brands
No price indication yet from the producer, Sony Ericsson.