The inventor and world's largest supplier of flash storage products, Sandisk has announced the launch of its new Cruzer Enterprise USB drive, featuring a new two-factor authentication technology, which aimed to meet the unique security, compliance and manageability needs of enterprises.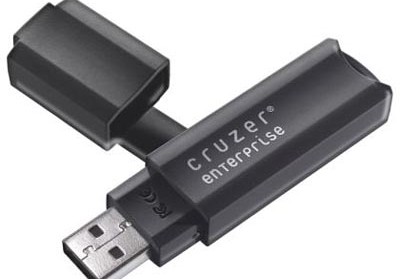 According to the company, the new Sandisk Cruzer Enterprise which managed by SanDisk's Central Management and Control (CMC) server software will have the RSA SecurID software tokens built in.
"This is an ideal solution for employees who need to travel light and yet be fully connected, as well as for IT departments concerned with data security and regulatory compliance challenges," said Roy Ramati, Vice President and General Manager of the Enterprise Division at SanDisk. "Adding RSA SecurID to our management and security solutions for the enterprise is a major step forward in our mission: providing IT professionals with tools to enhance employee productivity through mobility and remote connectivity."
"Two-factor authentication is no longer a one-size fits all solution, so we are working with SanDisk to optimize our joint customers' deployments by balancing risk, cost and convenience and offering a broad choice of authentication mechanisms," said Sam Curry, Vice President of Product Management and Product Marketing, Identity and Access Assurance Group at RSA, the Security Division of EMC. "By leveraging a single device to support additional security capabilities, we are building the necessary confidence that corporate data is being accessed securely by customers, partners and employees."
The new SanDisk Cruzer Enterprise USB drives that available in 1GB, 2GB, 4GB, and 8GB models will incorporate an ultra fast transfer speed – 24MB/s read, 20MB/s write.