The well-known Japanese company specializing in optics and imaging, Nikon has announced the launch of its new COOLPIX P80, the high-performance digital camera featuring a 10.1 megapixel CCD image sensor with Nikon's EXPEED digital imaging processing concept, 2.7-inch LCD display (230k pixels + electronic viewfinder) with anti-reflection coating and even an incredibly 18x optical Zoom-Nikkor lens.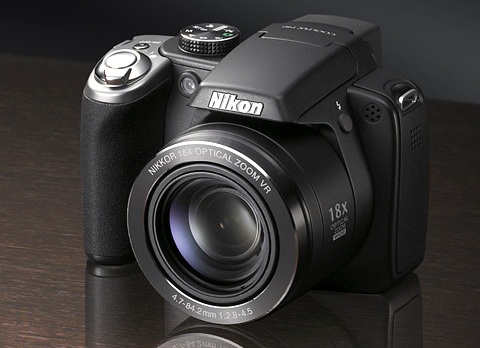 "The COOLPIX P80 addresses a need from consumers for an ultra-zoom compact camera that offers unrivaled Nikon performance and clarity," said Bill Giordano, General Manager Marketing, COOLPIX for Nikon Inc. "Nikon is proud to continue delivering the highest quality imaging products for photo enthusiasts and aspiring photographers with a broad range of creative control options and superior imaging ability."
According to the company, "Nikon has incorporated its user-friendly Imaging Innovations into the P80, designed to make the photo-taking process easier and more intuitive. These technologies, referred to as "Nikon In-Camera Innovations" include In-Camera Red-Eye Fix, D-Lighting, and Face Priority AF. In-Camera Red-Eye Fix automatically detects and corrects red eye, a common condition that occurs in flash photography. In playback mode, D-Lighting compensates for excessive back-light or insufficient flash in images. Nikon's enhanced Face-Priority AF automatically finds and focuses on one person's face or up to 12 people's faces within one frame. Face-Priority AF provides faster and sharper focus to produce clear, crisp portraits wherever the subjects are positioned in the frame."
The new Nikon COOLPIX P80 ultra-zoom digital camera will be available nationwide this month for about $400.