Philips has unveiled two new music players in its Streamium series – the NP2500 and NP2900. The new players let you enjoy music from your computer or Internet wirelessly anywhere in your house. Both of the players were obtained 2009 CES Innovations Award. They are really a cool, must-have music player for music fans.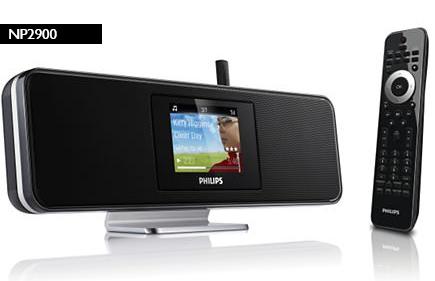 The NP2500 and NP2900 easily integrate with wireless networks and stream music from multiple sources. You can choose to enjoy music from your PC/Mac; free internet radio stations or access millions of songs by subscribing to Rhapsody online music service without having to turn on any computer. The Rhapsody is giving a free trial period of 30 days for Streamium's buyers. Both players feature a vibrant color screen, remote control for easy and intuitive user interface, album art display and alphanumerical search.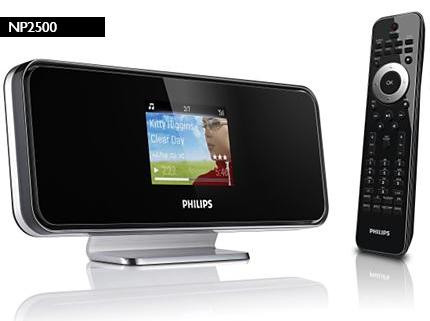 The quality sound performance for both Streamium's players is enhanced by Philips' FullSound technology, where you can experience CD music in MP3 music format as claimed by Philips. The NP2900 comes with another LivingSound technology that claims to produce a wider and an immersive stereo sound for optimum listening experience. Furthermore, the NP2900 model is featured with four built-in speakers while the NP2500 model needs to connect to an existing audio system. It can be connected via digital connection, analog connection, portable speakers or headphones.
Both the NP2500 and NP2900 are available now at $229 and $329 respectively.