The leading manufacturer of digital audio players and other portable media products, iRiver has recently introduced its new portable media player in Korea – NV Life, which combines PMP's "entertainment activity" (such as music, video) and GPS functionality in a single electronic device, running on Windows CE 5.0.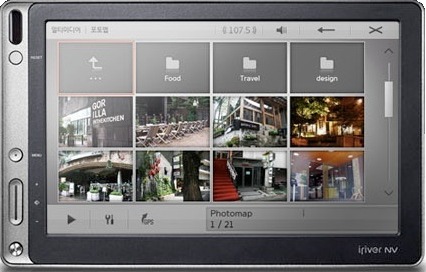 According to the company, the iRiver NV Life features a MagicEye MMSP2 + Dual-Core CPU, 7-inch WVGA (800×480 WVGA resolution) screen display, T-DMB (terrestrial digital multimedia broadcasting) television and FM radio.
The new iRiver NV Life portable media player that comes with 2GB or 4GB of flash memory storage are now available in Korea for 328,000 won ($335) and 358,000 won ($365), respectively.