The consumer electronics leader offering innovative technology solutions that are fun, stylish and help people enjoy daily life, IOGEAR has announced the launch of its first portable media player (PMP) – GMD2025U120, enabling consumers to simply transfer and organize your multimedia content from your PC/notebook (through USB 2.0) to the PMP, and view it on a television or entertainment system. The gadget seems perfect for business, vacation and travelers who prefer to take their favorite movies, family videos, photos, slideshows and music with them anywhere.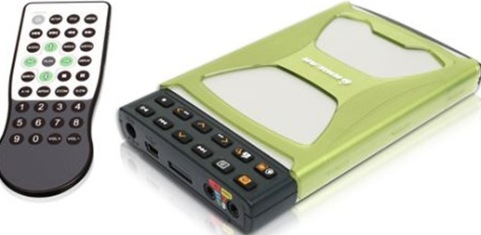 For interesting point, this ultra-slim PMP also includes an ability to upscale video files to 720P for display on an HDTV, aiming to enhance your multimedia experience.
"IOGEAR recognizes that today's tech-savvy consumers are creating and collecting large amounts of digital media, such as movies and photos, and need simple solutions to transport and access them from any location," said Miranda Su, executive vice president of IOGEAR. "Our Portable Media Player makes it easy for people to transfer, organize and take their entertainment with them while on-the-go, and enhances the viewing experience by upscaling standard content to HDTV resolutions."
According to IOGEAR, this 120GB device can hold up to 34,000 digital photos, 30,000 songs (MP3), 9 hours of Digital Video (DV) 3,000 uncompressed CD-quality songs or up to 50 hours of DVD-quality video.
The IOGEAR's Portable Media Player (GMD2025U120) is now available for about $350.