The provider of the world's first wireless memory card for digital cameras, Eye-Fi has introduced its new wireless memory card designed to make photo sharing richer, easier and more convenient, named as Eye-Fi Explore, which can support automatic geotagging and hotspot connectivity, allowing users to upload photos from Wi-Fi hotspots while away from home, and automatically geotag their photos to remember where the pictures were captured, making it easy to organize and browse pictures through map-based interface.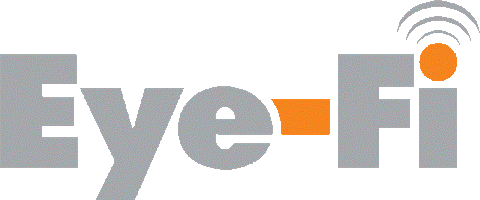 "The Eye-Fi Explore delivers the two enhancements most requested by our users," said Jef Holove, CEO for Eye-Fi. "Our geotagging service automates what is today a compelling, though time-consuming and manual, experience. And, our hotspot access will allow travelers, bloggers, and anyone on the go to upload, share and save their pictures before they even get home."
The company has partnered with Skyhook Wireless to provide geotagging capabilities and Wayport to enable hotspot connectivity (one year of hotspot access at Wayport locations) for its Eye-Fi Explore wireless memory card.
"Geotagging makes it easier to manage and search for your photos on your computer, and it also makes them more fun and relevant to share on the Web. Tagging has exploded on sites like Picasa Web Albums and Flickr, where users can share with each other where a picture was taken," said Ted Morgan, founder and CEO of Skyhook Wireless. "We're thrilled to work with Eye-Fi to make it easier for users to pinpoint where an image was taken."
"Geotagging is fast becoming popular with online photo enthusiasts because it gives more meaning to photos and it allows photographers to better organize their images," said Mark Geller Business Product Manager of Google's Picasa Web Albums. "Eye-Fi's efforts to make geotagging automatic will help make it a fundamental element of digital photography for everyday users."
"We're excited to collaborate with Eye-Fi to connect digital cameras to Wayport's network, creating another way for people to stay connected while they're away from home," Dan Lowden, vice president of marketing and business development for Wayport. "People at a quick-service restaurant or in their hotel room will be able to share photos while the memories are still fresh."
In addition, the company has also announced the launch of its new Eye-Fi Share ($99) and the Eye-Fi Home ($79) memory cards, which aimed to give consumers exactly what delights them.
"We understand that each photographer has his or her own way of sharing memories," said Jef Holove, chief executive officer of Eye-Fi. "Some are thrilled to easily upload photos from camera to computer, while others want a much richer photo sharing experience, even when on the move."
The Eye-Fi Explore that includes unlimited Web uploads and unlimited geotagging will be available for $129. Furthermore, these new Eye-Fi SD memory cards that come in 2GB storage capacity is slated for June 6 availability.