The well-known Taiwanese company, Asus has introduced its new and stylish mobile device, named as Asus P320, which includes TI OMAP 850 200MHz processor, 2.6-inch TFT touchscreen display, GPS functionality, 2-megapixel camera, Wi-Fi, Bluetooth 2.0 and EDGE/GPRS connectivity, running on Microsoft Windows Mobile 6.1 Professional operating system, seems perfect for the fashion-conscious who are constantly admired for their accessories. For sure, the pretty girl who showed the Asus P320 Mini GPS PDA phone is not comes along with a package.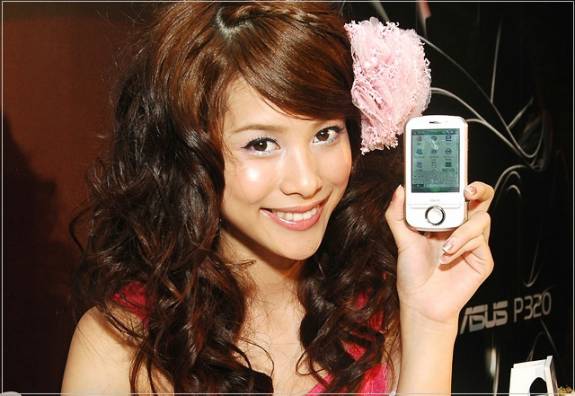 According to the company, the Asus P320 also includes Ur Time feature, which allows users to set up to four different countries' default timing on the phone desktop for quick country-specific time references, convenient for setting meetings worldwide. In addition, you have no need to worry about applications being hidden when you want to close them, thanks to the Auto Cleaner function ensuring those intended applications are really closed, thus freeing up space and memory for other functions.
The new and small-sized Asus P320 mobile device which measures 99 x 54.5 x 13.35mm and weights only 105g is available for about $400.