The well-known Taiwanese technology-oriented company, Asus has recently announced the launch of the new ASUS Eee PC pre-installed with Microsoft Windows XP, which aimed to let users enjoy an efficient online and work management experience with the incorporated Windows Live and Microsoft Works features.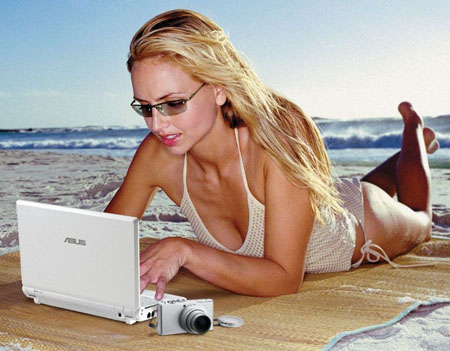 "The Eee PC has been a tremendous success since our initial launch in October last year, and feedback gathered from consumers have aided us in providing even greater enhancements with our new range of Eee PCs," said Jonathan Tsang, Vice Chairman of ASUS. "With the new Windows-based offerings, a greater amount of work ease is expected through full compatibility with Windows applications, while Windows Live and Microsoft Works features will certainly add to greater online interaction and work efficiency."
Specifications Of Asus Eee PC 4GB:
7-inch LCD widescreen display with resolution of 800×400
512MB DDR2 memory
4GB SSD storage
Built-in camera
Built-in SD/MMC card reader
Built-in 3 USB 2.0 ports
"Technology is a fundamental tool to enable social and economic opportunity, but today five billion people around the world still remain without access," said Will Poole, Corporate Vice President for the Unlimited Potential Group at Microsoft. "By introducing the Eee PC with Windows, ASUS is providing Windows-based applications and services to millions of people that can benefit tremendously from an affordable laptop for education, work, communication and entertainment."
The new Asus Eee PC 4G notebook is expected to hit Best Buy store on April 9th for about $400.