The new Olympus SP-590UZ (Ultra Zoom) is touted as having the strongest zoom ever built for a digital compact camera with a 26x optical zoom lens covering a remarkable 26-676mm focal length range, beside featuring 10fps sequential shooting, and a 12 Megapixel CCD.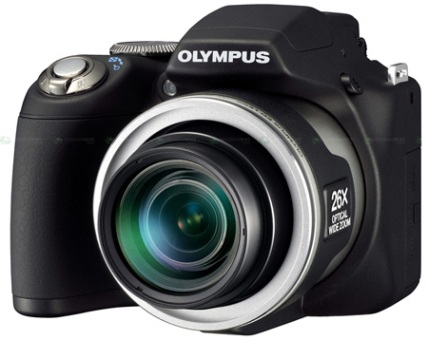 This latest sibling from the Olympus Corporation also features the Dual Image Stabilization for camera shake protection, Shadow Adjustment Technology for shooting in dark places and the evolutionary 2.7-inch HyperCrystal II LCD for that perfect display, even under extreme bright sunlight.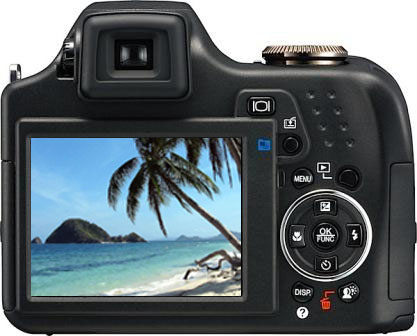 The SP-590UZ compact camera weighs at only 435g can be easily carried around for your photography adventures without needing other heavy and unnecessary camera equipments. Whether its for shooting high speed sporting events, natural sceneries or human portraits, the Olympus SP-590UZ digital camera will sure to amaze users with its feature-packed body.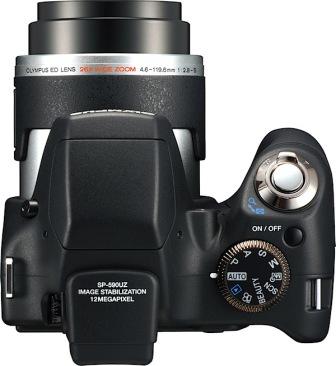 Users can also choose from its 18 built-in shooting modes to suit almost all the common shooting environments exist. With the Advanced Face Detection Technology, portrait photographers will be enthralled by its capabilities to identify up to 16 human faces in a photo, while the SP-590UZ camera automatically adjusts the exposure and focus to give you that perfect shot every time. Coupled with the Beauty Mode feature, your subjects' appearances will also be touched up smartly making skin to appear smoother and fairer.
Main Features:
Most powerful optical zoom performance in a compact size: 26x wide optical zoom (26-676mm)
Dual Image Stabilisation for avoidance of blurry images
High-speed 10fps sequence shooting
P/A/S/M exposure modes for creative freedom
High-Definition Multimedia Interface (HDMI™) technology for HD quality photos viewing on HD TVs
12 Megapixels
Advanced Face Detection (up to 16 persons in a shot)
2.7-inch HyperCrystal II LCD for excellent preview even under bright sunlight/lightings
Built-in flash and wireless flash control from the camera body
Dimensions (W x H x D)110.1 x 89.7 x 91.0 mm
Compatible with both xD-Picture Card and microSD Card