Casio Computer Co. Ltd. had released some exciting details about its upcoming digital camera models and one of them is the new ultra-slim Exilim EX-Z1. The lightweight and yet durable Exilim EX-Z1 boast of its compact body measuring just 96.8×56.5×17.8mm comes in an effective 10.1 megapixel with a 3X optical zoom lens and 4X digital zoom for beautiful shots every time. With a 2.7-inch widescreen LCD, users will find this digital camera extremely responsive and easy to control.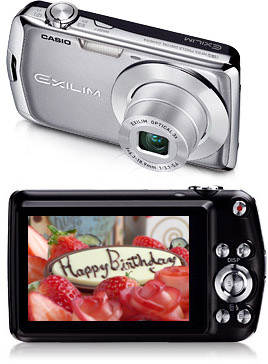 For those who like sharing videos on the internet, Exilim EX-Z1 will be your perfect choice, as it comes bundled with a You Tube Capture Mode. The EX-Z1 allows you to film your most memorable moments directly in a video size and quality optimised for YouTube, which can then be easily uploaded using the special included computer software.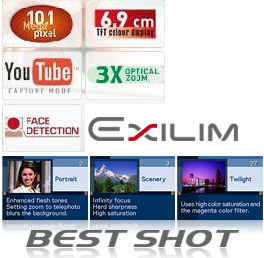 Casio had also incorporated the fun factor into the Exilim EX-Z1 by allowing users to customize focusing frames from designs such as a heart or butterfly, differing itself from the conventional and somewhat boring rectangular focusing frame. The sleek and sturdy Casio Exilim EXZ1 comes in a wide range of colours to choose from.