Tupelo, the Dubai-based health and wellness tech firm, has just launched a new high-end specs fitness tracker device in India. The fitness tracker, known as Mymo, is comparable to other fitness bands on the market.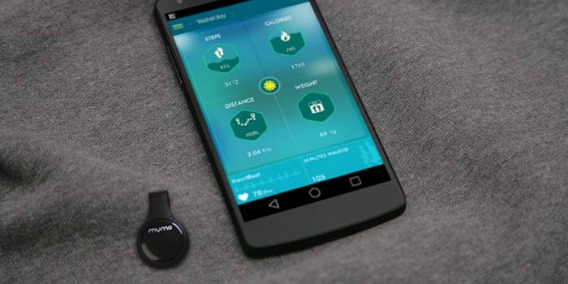 Mymo is designed to be clipped to the user's belt, shirt or pants; it can track and help keep a record of the user's steps movements, monitors daily activities, calories burnt and distance travelled. The Mymo connects wirelessly over Bluetooth to Android or iOS devices and even hooked up to PC for data syncing to helps maintain the wellbeing and fitness level.
As people need incentives to incorporate activity into their daily schedule, Mymo provides the incentive to stay engaged," Tupelo chief executive Martyn Molnar told reporters at the product launch.
The incentives are based on the user's movements and measured as My Miles. The incentives enable users to track their movements and earn My Miles to convert them into talk time, airline miles, holiday packages and discounts on groceries.
This small-sized wearable device comes in multiple colour options such as white, black, orange, green, blue and pink. Mymo available in two options – price at Rs 3,999 with device comes with six-month battery life and incentives packages, while price at Rs 9,999 with device comes with summit pack which allows premium subscribers to access Tupelo's prevention and intervention programmes that offers 24/7 remote access to a doctor, empowering users to make the best health choices possible.