Cortana is Microsoft's response to services like Google Now and Siri. Cortana is a personal digital assistant application that will helps you better organize your PC and life through voice commands.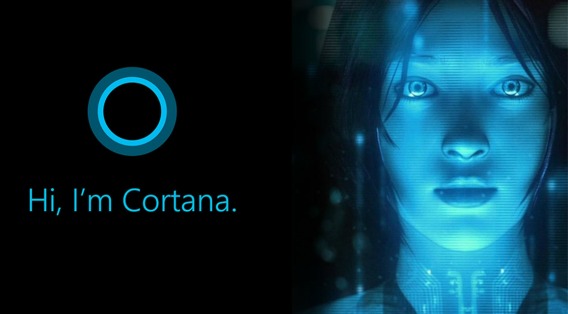 Cortana will makes life easier by intelligently handling tasks both big and small such as set alarms, organize calendar, remind travelling time, sports games news, contact people, missed call alert on Windows PC, convenient tracking, and etc. Cortana also integrated with web browser – Microsoft Edge to helps find the location of an interesting restaurant or pop up a notification if additional information relating to the page search. Microsoft originally launched Cortana exclusively for Windows Phone last year, but the service has now evolved into a new way to connect Windows 10 PCs and smartphones running Android or iOS.
The personal digital assistant – Cortana by default doesn't wake up until click on search box. To get started, you can just simply settings to enable voice commands by saying "Hey Cortana…". If you already bored with only saying "Hey Cortana" with the command, Here a new Windows app – MyCortana that can lets you customize any name you wish to wake up Cortana.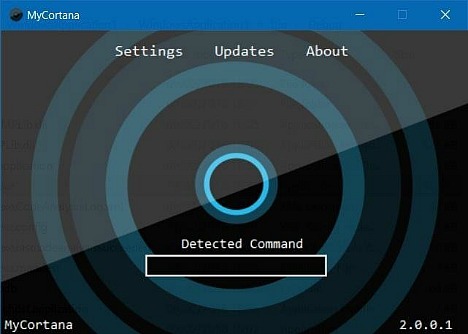 MyCortana is a free x86 application (.exe) from LazyGuyz that lets you rename the default "Hey Cortana" to anything you want. MyCortana will runs in the background which only consumes 38MB of memory.
Features of MyCortana:
Rename Cortana to anything
Activate the app using voice command: Hey Start Listening
Deactivate the app using voice command: Hey Stop Listening
Personalizing Cortana experience
Portable(No installation needed)
MyCortana comes with latest version 2.0.0.1 with several new changelog:
Removed the limit of 5 custom names
Check for updates added
Visual improvements
Bug fixes
To download MyCortana, just click the direct download link here.
You can share or follow us on Twitter, add us to your circle on Google+ or like our Facebook page to keep yourself updated on all the latest info from Microsoft, Google, Apple and the Web.