Motorola was launched its first co-developed smartphone after the company was purchased by Google. Motorola and Google did not create the Moto X to compete with the hardware of high-end super devices. Moto X comes with a 4.7 inch AMOLED screen with a resolution of 1280 x 720 pixels. Motorola have designed the X8 custom chipset with an eye on battery life.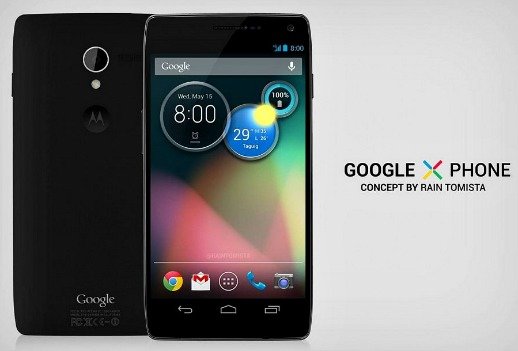 Specifically, it's able to handle tasks by "Touchless Control". User can trigger by saying "OK Google Now" to activate the phone on sleep mode.  Likewise, you will feel struggling with the lockscreen to launch the camera, now it will be a past thing. You can just holding the phone and twisting your wrist twice, it will automatically open the camera and ready to take photo or shoot video in roughly 2 to 3 seconds. Inside the heart of the X8 custom chipset, there have 2 dual-core 1.7GHz Snapdragon S4 Pro, a quad-core Adreno 320 GPU, and 2 custom processors. Below is the the pros and cons of Moto X:
The Pros
Customizable Shells – Motorola created a website, called Moto Maker that allows users to choose the color of the Moto X's front, back, accents, wallpapers even add a name or a short message. When done, Motorola will assemble your device follow your request in USA and ship it to you for FREE in 4 days.
Touchless Control – Users can speak to the phone even when it is on sleep mode. It may need to train the software first before start it. But, it will then serve as an always available personal assistant that will respond to your requests.
The Cons
Display – This device has a 720p HD display instead of 1080p HD display like others high end smartphones. Nearly all high-end phones and even midrange phones comes with full HD screens.
Limited Storage – Moto X comes in 2 storage options which are 16GB or 32GB. It is not a 64GB model and also didn't have memory card expansion slot. That means the most storage available only have 32GB. To offset this, Motorola is giving every Moto X owner 50GB of Google Drive space for two years.
Unfortunately, Moto X will only be available in the US, Canada and the Latin American markets.