Monster GO! is an endless runner game from Game Troopers – is one of the Games developers for Windows Phone such as Tiny Troopers and Overkill 3. Monster GO! has launched few week ago to the Windows Phone Store.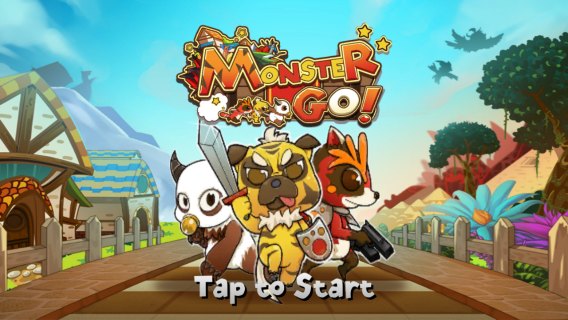 To start the game, player can choose from 3 different monsters with each of monster has its own set of skills and qualities. Once choose the game will begin. Player just need cover as much distance as can and collect coins along the way. The coins that collected can be used to upgrade equipment, team, skills, and unlock upgrades.
Here's a list of features for Monster GO!:
Play and kill as many enemies as possible to earn points, coins and achievements along the way
Upgrade both your active & passive skills with the points earned to make your monster unique with different abilities
Get your monster dressed up with over 150++ choices of armour, weapon and accessories with the coins collected
Adventure through 5 splashy stages and defeat 5 strongest Bosses, play through many dazzling enemy characters to unlock Endless Mode
Video of Monster GO!:

As we know every game released also come with lots of bugs, which is also not except from Monster GO! Since it was launched, many players have issued about the game crashing on their phone. However, this issue have been recovered by game developer with latest update. Monster GO! for Windows Phone updated with a number of bug fixes. Here the bug fixes details:
Challenges and Achievements fixed
Jump issues on some devices fixed
Fixed issues and performance improvements on several low end devices
When player resets the skills he receives all the points
Fireworks hability fixed
For Windows Phone users, who intent to try now can simply head over to the Windows Phone Store to grab the game with no cost.