Surface 3 tablet is another impressive product from Microsoft to expanding its Surface tablet line.  Unlike most tablets, Surface 3 comes with design for portable reading, watching video, and doing work. Surface is a tablet with acts like a laptop.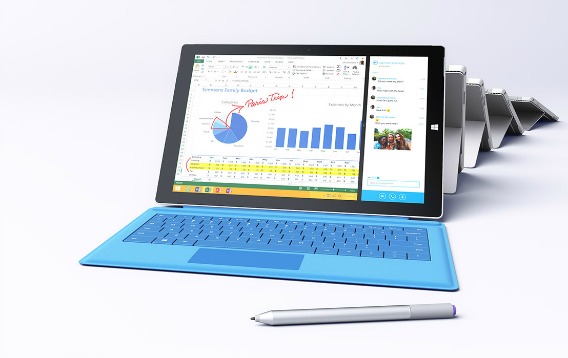 Surface 3 equipped with Intel Atom CPU, 2 or 4GB of RAM, up to 128GB of internal storage, 8-megapixel rear camera and 3.5-megapixel front camera which is the first Microsoft tablet feature 8-megapixel. The new Surface 3 will run Windows 8.1 full version with upgradable to Windows 10. At measurement 10.51 x 7.36 x 0.34 inches thick and weighs 1.37 lbs, Surface 3 also Microsoft lightest tablet.
Surface 3 is available for $599 and extra $100 for 4G-LTE wireless version. The Surface 3 will be available for pre-order and go on sale May 5 from Microsoft Store in 26 markets such as Australia, New Zealand, and Singapore.
If you're looking to purchase Microsoft's latest product in the Asia-Pacific region, here's how much the Surface 3 price set based on the country: