Finding the location of your car in a crowded parking lot can be a headache, especially, after a tiring day at work, visiting new city, or frequently forget location where you parked your car. Fortunately, Microsoft is trying to solve this problem by provide a simple but functional new feature for Windows 10 Mobile Insiders that lets you mark parking location to map whenever you leave your car. This new feature means you'll never forget where you have parked ever again, even if you're in a place you have never been before.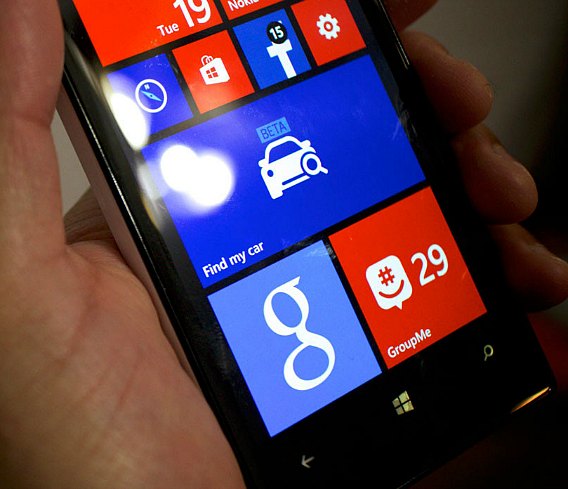 Here's how to mark your car parked location on a map, making it easy to return to and find later:
Note: This new feature is added to the Favorites section of the Maps app on Windows 10 Mobile
First, after you've parked the car, launch the Maps app on Windows 10 Mobile.
Next, click on the Favorites icon inside the Maps app.
Choose Add location under Car, and then the Maps app will log or mark your location.
Now you can take a picture of the parking location, add notes, readjust the estimated location, and more.
After all, you can turn off the Maps app.
To find the car parked location, re-launch the Maps app and then tap the hamburger menu -> Favorites.
Next, tap Car to open its location in the map or tap Directions under Car and then the Maps app will provide navigation directions to help you navigating there.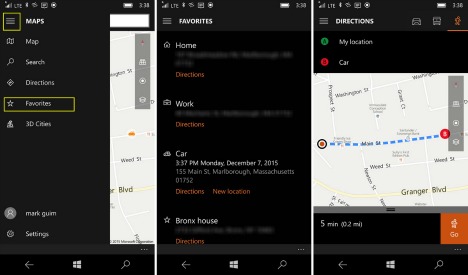 Even through, this new feature is a small but add addition function to help users in map experience on Windows 10 Mobile.
You can share or follow us on Twitter, add us to your circle on Google+ or like our Facebook page to keep yourself updated on all the latest info from Microsoft, Google, Apple and the Web.