Isn't it time for a wireless headset designed especially for internet calling with a PC? The Logitech ClearChat wireless stereo headset is the first of its kind to offer wireless connection and excellent audio quality for Internet calls. Gina Clark, general manager and vice president of Logitech's Internet Communications business unit revealed, "More and more people are making voice calls over the Internet, but until now, they have had to choose between wired headsets that keep them tethered to their PCs or wireless headsets that offer poor audio and voice quality." As Internet calls become more and more common throughout the world, the Logitech ClearChat headset is the answer to many internet callers' problems.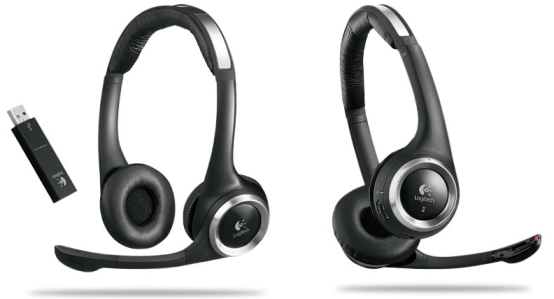 The headset is especially designed to enable you to communicate within a 10 meter radius from your computer. It is equipped with laser-tuned audio drivers which give excellent and phenomenal stereo quality. In addition, it has a noise-canceling microphone to reduce background static and interference, so that users can hear one another clearly. When the line is disconnected or the headset is muted, the microphone glows red to signal to users so that appropriate action can be taken to reconnect the line.
The device is easy to install with the included USB wireless transmitter. Users can minimize discomfort to their ears as the device comes lined with ear pads for hours of talking. Excellent audio, comfort and ease of use also make the headset suitable for entertainment activities such as movies, games, music. It is also compatible with numerous applications such as Skype, Windows Live, AIM or Yahoo.
The product is expected to hit the markets in Europe and US for the retail price of US$99.99. Internet callers, music enthusiasts and movie or game buffs: grab the wireless headset or present it as a gift to your loved ones.