The well-known technology innovator in mobile communications, LG Electronics has announced the worldwide launch of the highly anticipated new LG Chocolate (LG-BL40), which slated to be available in European countries from mid-September, featuring strikingly unconventional 4-inch ultra-wide (21:9 ; 345 x 800 pixels resolution) touchscreen display aimed to provide users an entirely new mobile experience.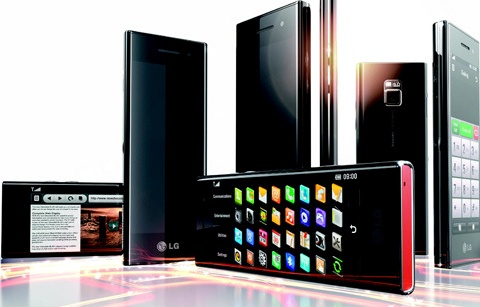 Features Of LG Chocolate (LG-BL40):
5 megapixel auto focus camera with Schneider-Kreuznach lens
4-inch 21:9 HD LCD display (protected by tempered glass) eliminates unnecessary side-scrolling
Dual Screen UI intelligently display 2 different types of content simultaneously
Theatre-like movie player, enriched image and document viewer delivering a panoramic multimedia experience
LG's upgraded S-Class UI offers better 3D graphics, intuitive responsiveness and easier accessibility
One-touch copy and paste for transfering content even more quickly and effortlessly
Gesture Shortcut lets users access menus by drawing simple icons on a touch pad
Wi-Fi, Bluetooth and A-GPS
High speed 7.2 HSDPA provides speedier internet and e-mail
"The new LG Chocolate will dramatically change the way we interact with our phones," said Dr. Skott Ahn, CEO for LG Electronics Mobile Communications Company. "The new Chocolate reflects the originality and sophistication of the Black Label Series and like its predecessor, we are confident that the new Chocolate will create its own legacy and further enhance our standing in the market."
The new LG Chocolate (LG-BL40) will hit European market later this month and will be expanded to other market starting October 2009.