T-Mobile UK has launched the new LG Arena (KM900) in titan black, which incorporates a host of high end features including 3D S Class User Interface, 5-megapixel camera, 3-inch touch-screen display and latest Dolby Mobile 2.0 technology, seems perfect for music fans who desired a quality sound experience.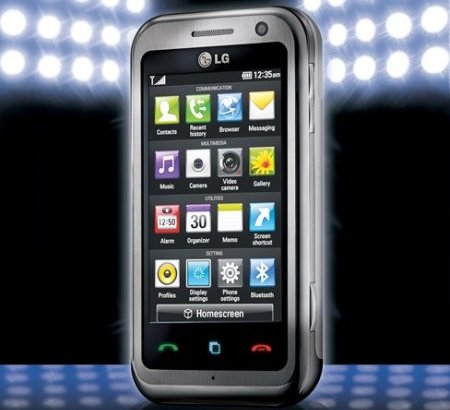 "The LG Arena is not only a great looking handset, but it also comes with the sound quality credentials such as the Dolby Mobile sound that music fanatics will love," said Daniel Meredith, Head of Handset and Device Marketing, T-Mobile UK. "This phone is also top notch in terms of all-round performance and speed and it's perfect for accessing our Mobile Jukebox service which connects our music-loving customers to the artists, news and music they want, whenever and wherever they want."
Main Features Of T-Mobile LG Arena (Titan Black Edition):
Innovative 3D S Class User interface
Integrated Dolby Mobile 2.0 for crisp, clear sound with MP3 files and video files
3″ high performance touch-screen display (480×800 pixels) and easy-to-use on-screen virtual scroll-wheel for accessing Internet, music and Mobile TV on the move
8GB on-board memory and built-in 5-megapixel camera with auto focus and
microSD card slot for memory expansion
A-GPS, FM transmitter, WiFi and 7.2 Mbps HSDPA connectivity
T-Mobile Mobile Jukebox for music downloads, news and merchandise
T-Mobile web 'n' walk enables users to surf Internet as use the handset as a modem for their laptops
"We're really proud of the LG Arena. We wanted to design a phone that would bring music closer to our customers," said Jeremy Newing, LG Head of Marketing Mobile. "The Arena does this with its 3D user interface and on-screen virtual scroll-wheel for easy access and browsing. We designed the Arena with music in mind, placing a 3.5mm jack on the top of the handset and equipping it with an FM transmitter so our customers can play their tunes on any radio and even in the car."
The stylish LG Arena Titan Black is now available on T-Mobile UK stores.