Another thumbs-up for Lenovo latest sleek and mean machine – the new Lenovo Idea Center A600. This new entry by Lenovo is a stunning piece of art. Standing proudly is the 21.5 inch frameless screen display equipped with Dolby Home Theatre built-in speakers.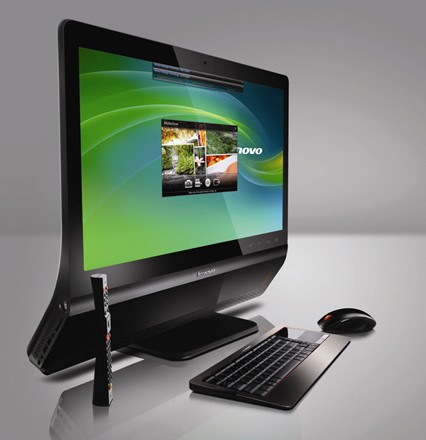 The Idea Center A600 also comes with the VeriFace facial recognition technology, allowing users to logon without the need to type in any password.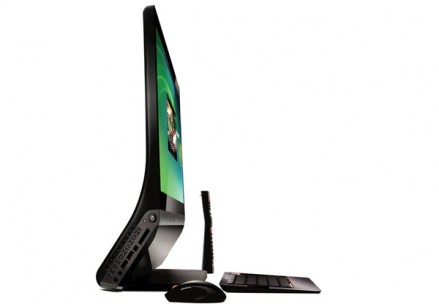 Another notable feature is the multi usage, slim and black remote controller. This baby is has a motion sensor whereby users are able to control cursor movements on screen without the air mouse.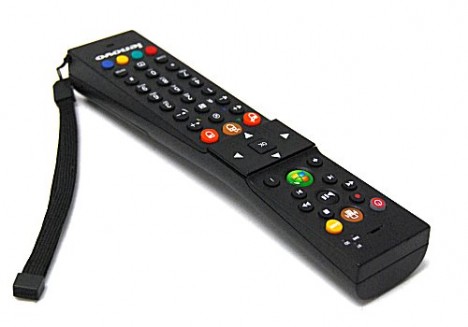 According to Lenovo product specifications, this remote can also be used as a VOIP handset allowing users to make and receive phone calls over the internet.
Other Unique Features:
Intel Pentium Dual Core & Intel Core 2 Duo mobile processors
21.5-inch frameless screen display in 1920×1080 full HD resolution (16:9 aspect ratio)
4GB DDR3 memory for improved multitasking
1TeraBytes of hard disk space
Optional ATI Radeon graphics card technology with DirectX10 support
Digital TV tuner
Optional Blu-ray player
High-speed WiFi connectivity
VeriFace facial recognition technology
Dolby Home Theatre Built-in speaker system with bass sub-woofer
Optional 4-in-1 remote controller with motion sensing feature and also be used as a VOIP handset to make and receive phone calls over the Internet
Overall, the Idea Centre A600 looks promising and very user friendly. We will have to wait until April this year to find out more when Lenovo starts their product shipments and hit the stores with a tag of around $999.