The world's leading portable navigation solutions provider, TomTom has revealed two new editions of its middle range car navigation devices – TomTom ONE IQ Routes and TomTom XL IQ Routes. These two new devices have been upgraded with technologies, IQ Routes and Advanced Lane Guidance that were previously only offered on the new higher range of TomTom's GO models.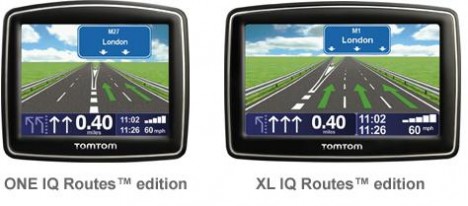 "The new TomTom ONE and TomTom XL devices strengthen our mid-range product offering considerably through the combination of first-class navigation and competitive price points," says Corinne Vigreux, Managing Director of TomTom.
IQ Routes will determine the most intelligent and effective route to your destination. It might vary by week, day and time. The software is based on the gathered statistical data by TomTom users daily via TomTom HOME. IQ Routes will provide you a faster route in up to 35% of all cases, and help save your time and money.
Advanced Lane Guidance is another cool feature that will clearly show the right direction when you're leading to a junction. On the most difficult highway intersections, a realistic and attractive 3D representation of the junction keeps you on the right way easily and safely.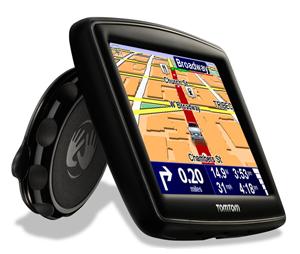 In addition, the two new models come with EasyPort Mount that easily folds and is portable. Map Share technology lets users make map correction and share it with others, while TomTom Home desktop software keeps users' devices up to-date at all times. The new ONE and XL have enhanced Map Coverage: the regional and European models will come with Tele Atlas maps for 42 countries, such as Austria, Belgium, Denmark, Spain, Finland, France, Germany, Ireland, etc. Other features include safety camera alerts and fuel price info (as a free 3 month trial).
The TomTom ONE IQ Routes has a 3.5-inch screen while the TomTom XL IQ Routes gets a 4.3-inch display. Both devices also come with high quality black finish and will be available from mid April 09.
The proposed retail prices are £149.99 for TomTom ONE IQ Routes with UK and Ireland maps and £169.99 for the model with European maps, while TomTom XL IQ Routes will be priced at £189.99 and £209.99 respectively.