The worldwide leader in delivering smart made simple computing accessories for the mobile consumer, Kensington has launched its new Ci70 Keyboard with USB Ports, which able to act as a central hub allowing users synchronize their work and play lives with one simple desktop tool.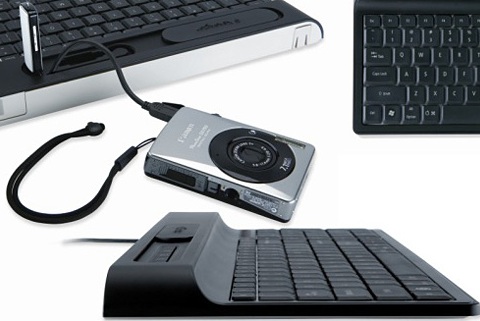 "The Ci70 Keyboard is another great example of how the entire Kensington Ci Lifestyle Collection brings our smart made simple design philosophy to life", said Juan Rodriguez, Senior Global Product Manager, Kensington. "Our research shows that most people have a shared central home computer that is stationary and provides access to all home peripherals. Our keyboard is now the gateway into their entire home computing system. It offers wired assurance and we are bringing the convenience of the upload cable and USB connectivity to the consumer's fingertips, rather than the consumer having to crawl around on the floor after a hard day's work"
Key Features Of Kensington Ci70 Keyboard With USB Ports:
Comfort and ease of use – Two easy-access USB 2.0 ports allow a quick connection to wireless mice, MP3 players, thumb drives and more
Built-in mini USB connector with cable allows easy downloads of content from your camera or mobile phone
Space saving – Footprint is 35% smaller and the lower profile design saves desk space and reduces clutter. The wired component of the keyboard ensures constant connection and confidence
Intuitive controls – Five keyboard hotkeys are installed for instant access to mail, media, search and more.
Media keys offer volume control, track control, play and pause
Sleek design – Sliding door at the top of the keyboard offers a nice finished look, only opening to reveal the wire and ports when in use
Soft-touch keys offer a crisp, responsive touch for added comfort
The new Kensington Ci70 Keyboard with USB Ports is now available for about $50.