Kaspersky Internet Security (KIS) 2015 is an award-winning internet security product that delivers all-in-one security which protects users from all computer and Internet threats. It combines Kaspersky lab's leading antivirus software to provide strong protection against viruses and additional layers to complete protection of computer from all various digital threats while you're surfing the web, including a Two-Way Firewall, a Proactive Defense component offering protection from unknown threats, a Privacy Control component providing protection from Internet fraud, and a Safe Money component which protects your money during online banking, shopping and financial transactions.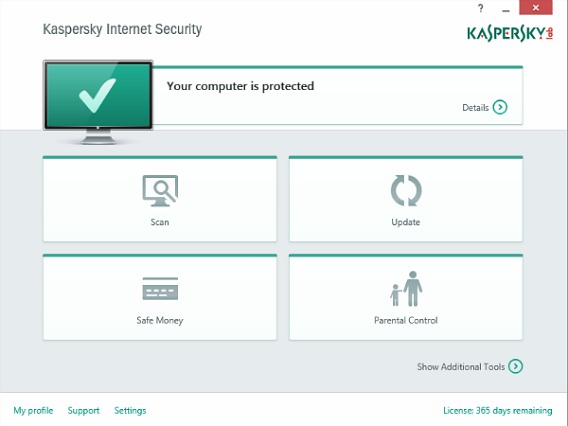 Features of Kaspersky Internet Security 2015:
Real-time proactive protection against all Internet threats
Complete PC Protection
Kaspersky Urgent Detection System
Kaspersky Security Analyzer
Kaspersky iSwift and iChecker Scanning
Automated Hourly Updating
Kaspersky Virtual Keyboard
Kaspersky Security Network
Kaspersky Whitelisting and Application Control
Kaspersky Anti-Spam
Two-Way Firewall
Parental Controls
Kaspersky Safe Run (New)
Auto-Run Disable (New)
Kaspersky URL Advisor (New)
Kaspersky is giving away free 3 months trial license key with update subscription for Kaspersky Internet Security 2015. Kaspersky Internet Security 2015 normally costs at $79.95 for one year license key on 3 PCs.
How to Get Free 3 months trial license key for Kaspersky Internet Security 2015
Visit the following URL: http://promo.kaspersky.com/forzakis
Note: If you get the error message of "Invalid campaign" or "not allowed", please use a USA proxy to access the promo page
Enter the name, email address, and all details, and then click submit.
An email confirmation containing the license key for Kaspersky Internet Security will be received.
Note: If the e-mail hasn't arrived within 15 minutes, please check your spam, junk, or promotions mail folder to locate it.
Download Kasperksy Internet Security 2015 setup installer: kis15.0.1.415EN_6874.exe
Install and active fully functional trial with received license key.
Kaspersky Internet Security 2015 supports Windows Vista, Windows 7, Windows 8, and Windows 8.1 operating system.