JVC (Victor Company of Japan, Limited) recently unveiled their latest professional lines of HD LCD monitor – the new Xiview GD-32X1. Touted to be the thinnest and lightest in the market of 32-inch LCD display, Xiview GD-32X1 weighs only 5.7kg and comes in a mere 6.4mm thick casing. Now that's technology!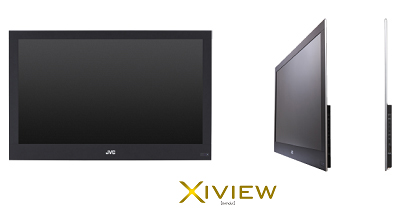 The new Xiview GD32X1 features JVC's unique picture engine, offering a 4000:1 contrast ratio and wide colour gamut (100% of sRGB and 90% of Adobe RGB) to render images in exceptionally high resolution, which works with both videos and still images.
This environmentally friendly HD LCD display uses 50% lesser material resources and is also mercury-free, earning its reputation as a "green" monitor. Integrating HDMI and analog RGB terminals, the display can be controlled externally with JVC's RS-232C terminal.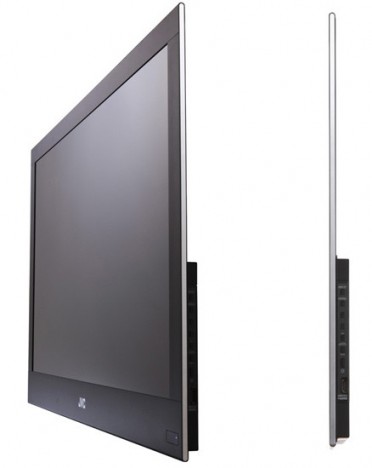 Xiview GD-32X1 comes with two built-in 5W speakers, an SD/SDHC card slot and a USB port. GD-32X1 supports JPEG and MP3 playback from SD cards and USB storage devices. No pricing indication as yet, but it's slotted to be released some time in late August 2009.