Are you an active person who must have your music when you're jogging or running? Bluetooth headset will keep your headphones on even when your feet are devouring the miles. The JayBird JB-200i-01 is an elegantly designed Bluetooth headset to give you maximum listening pleasure without cramping your style.




With Bluetooth-enabled function, JayBird JB-200i-01 can transmit stereo audio and phone calls from compatible cell phones or MP3 players. It works with an incredible number of Bluetooth devices. If you don't have any Bluetooth device, you can still use the JayBird JB 200i-01 headset. Just get an additional Bluetooth adapter for iPod or the Bluetooth adapter for MP3 (works with any device that has a regular 3.5 mm headphone jack).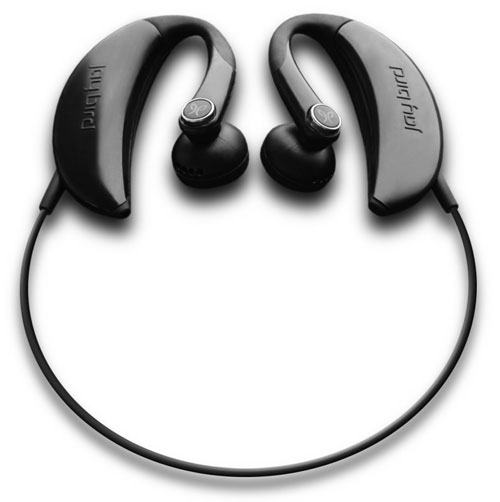 The JayBird headset is water or sweat resistant and is able to work under extreme conditions. You don't have to worry that it will get damaged even if it is raining or if it dropped into water while you are doing outdoor activities. This Bluetooth-enabled headset fit nicely on your ears and it is secured with a loop behind the ear. Besides that, the design of the headset also enables users to wear their sunglasses at the same time as they're wearing the headset. The JayBird JB-200i-01 comes with a charging dock or U.S.B. cable to replenish the internal battery. The battery can last for about 6 hours of active use.
Users can purchase the Jaybird headset online. The JB-200i-01 with iPod adapter costs $160 or you can pay $130 for the model without the adapter.