If you plan to change your old headset soon, there are two newly launched headsets that might suit your requirement – Jabra Halo & Sony DR-BT101. Both the headsets emphasize on superior sound quality with noise cancellation technology, user-friendliness and enabled pairing with the cell phone.


The Jabra Halo also features Zirene Power Bass and Noise Blackout technology. Zirene Power Bass is mainly for audio enhancement while Noise Blackout can clean out the background noise and remove ambient sounds. Sony also claimed that its DR-BT101 comes with echo and noise canceling technology which will ensure exceptional sound quality.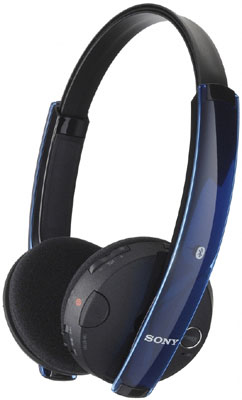 The Jabra Halo is the world's first headset with dual microphones as claimed by GN Netcom. It is featured with Bluetooth 2.0/A2DP technology that enables it to be connected wirelessly and effortlessly to two Bluetooth music devices at the same time as well as auto-pairing with your mobile phone. You can fade out music to allow for incoming calls with the touch control on over-the-head design headset. There is also a discreet display to reveal battery and connectivity status, and a touch volume control on it.
Sony DR-BT101 comes with an embedded microphone which allows the DR-BT101 to function as a Bluetooth headset for your cell phone. However, unlike Halo, you can't use it for listening to music and answering incoming calls at the same time. The DR-BT101 provides easy-to-use controls to adjust volume, play and stop as well as accepts incoming calls.
Jabra Halo's other features:
Thin, foldable and lightweight (just 3 oz.) headset
Overall dimension: 0.2in (L) x 0.5in (W) x 0.7in (H)
Talk time/Music time – 8 hours
Available at price of $130
Sony DR-BT101's other features:
Support A2DP, AVRCP, HFP and HSP Bluetooth
12 hours of playback time
Available at price of $78