If you still have the favorite old cassette that would like to turn it into MP3 format for easy storage in computer hard disk, you can rely on this device. Named as Ion U-Record, it digitizes any usable ancient cassette's analog contents to be playable in modern computer system and portable media devices such as Apple iPod.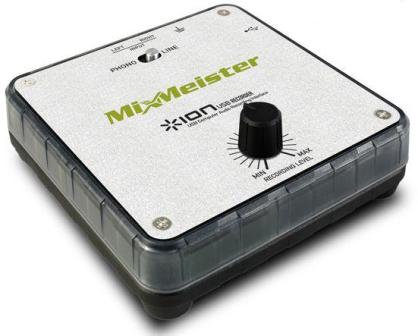 The little box is equipped with both the audio RCA input port and USB output interface that can be connected to any computer USB host 2.0 port. On one end, the RCA input sources from tape player and once the conversion from analog to digital has been done by the kit, the digital content will be sent to computer system via USB interface for further processing. Besides, it has built in pre amplifier that able to connect directly to computer with simple setup.
The kit is bundled with necessary software to further convert it to specific format suitable for different media players. Not only that, its Audacity software pack will able to maintain original audio quality by suppressing hissing noise inhibited in audio clips. Priced at $49.99, it is a useful tool that able to reduce generation gap just similar to Digital Film Scanner.