Undeniably, digital music is fast gaining popularity in the music-listening world and that is exactly the reason why German Sonoro Audio unveiled their latest Wi-Fi Internet radio – Sonoro Elements W.



Sonoro Elements W comes in a stylish wooden casing of high gloss lacquer and acrylic finish with a brushed metal navigation wheel and bright OLED displays. This compact 210x115x130mm "music box" can be easily connected to the Internet or FM radio stations via its built in Wi-Fi and FM antenna respectively. And by using the AUX line on the Sonoro elements W, you can have extra options of streaming your music libraries from your favourite Mp3 player, iPod or PCs and even connect the Sonoro Elements W to your home stereo system.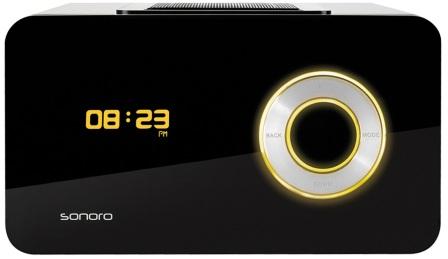 The new Sonoro Elements W is currently retailing at $499 through Amazon.com and the optional iPod dock comes with an additional $80 price tag.
Other Notable Features:
Internet radio covering more than 13,000 Internet radio stations searchable by genre or region
iPod charging dock
Music streaming from Mp3, iPod or PCs
RF remote allowing distanced control
Elegant handcrafted all-wood casing
Adjustable treble & bass
AUX in jack for external portable media player connection
External iPod eDock (optional)