Remember Dell's Adamo laptop preview back in January this year at the Consumer Electronics Show (CES)? Well, it is finally here. With the introduction of this ultra thin and light notebook, Adamo (Latin for "to fall in love"), Dell has officially steps into producing their new line of luxury products.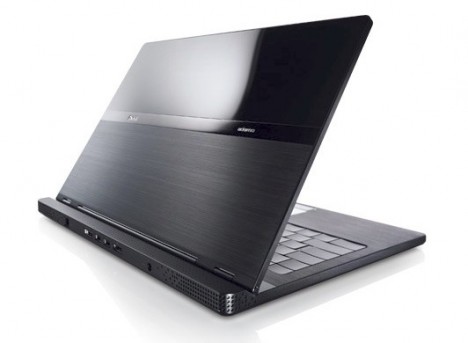 Against the backdrop of a looming recession and a recent trend of steep dropping computer prices, Dell continues with the launching of its new Adamo laptop. The company even plans to unveil a variety of other products under the Adamo brand name, all targeted at consumers who are willing to pay a slightly higher premium for more quality products.
Comes in an all aluminum-body of two colour choices, Onyx and Pearl, the Adamo boasts a 13.4 inch screen and, with a depth of less than two-thirds of an inch, it is definitely thinner than both Apple's MacBook Air or even Hewlett-Packard's Voodoo Envy notebook.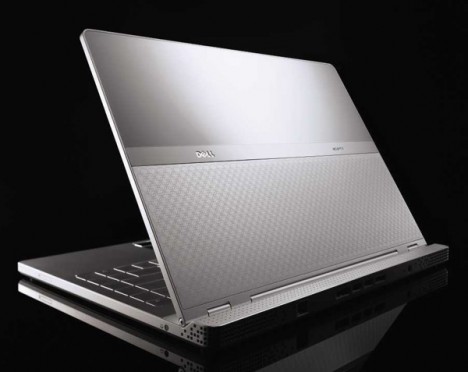 Product Specifications
Intel Core 2 Duo processors with Intel Centrino technology
DDR3 system memory
13.4-inch 16:9 HD display
Draft-Wireless N
High-performance solid state drives standard
Bluetooth 2.1
Mobile Broadband* option
Up to 5+ hours of battery life
2 USB ports, 1 USB/eSATA combo port, Display Port, RJ-45 port
Genuine Windows Vista® Home Premium Edition SP1, 64-bit
The $1,999 model comes equipped with:
1.2GHz Core 2 Duo
X4500 graphics
2GB of RAM
while the $2,699 higher-end model comes equipped with:
1.4GHz ULV Core 2 Duo
4GB of RAM
Built-in 3G card