If you think Microsoft BlueTrack Technology mouse is cool, wait till you see the all new Loop Pointer in-air mouse by Hillcrest Labs. Unlike Microsoft BlueTrack mouse which boast of its capability to move on virtually any surfaces, the Loop Pointer can moves in the air!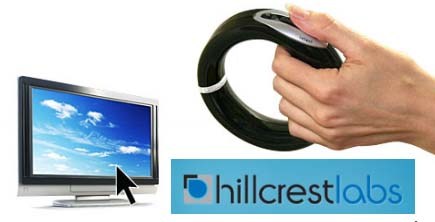 The Loop pointer is an "in-air" mouse that moves your cursor with natural hand motions, minus the surfaces. So you're not confined to sitting down when using it. Simply point and click on the LCD TV that's connected to your PC or Mac, and you can start enjoying Internet browsing on bigger screen at the comfort of your living room.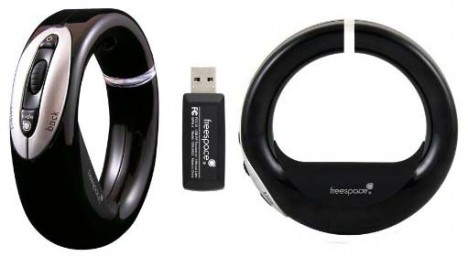 The Loop Pointer's distinctive ergonomic design comes in a rounded shape (122 mm x 30.5 mm) and weighs only 141g. Controlling the Loop Pointer is a breeze with its seamlessly built-in four buttons and a scroll wheel. Hillcrest Labs' patented Freespace motion control makes cursor movements precise and intuitive from any hand position, even the left-handed will love it.
With Loop Pointer, your family room entertainment experience will never be the same again. From accessing video sites like YouTube or Fancast, watching movies from Amazon Video on Demand and Netflix to controlling applications like Windows Media Center and iTunes or simply just to view your own videos and photos, Loop Pointer is definitely your perfect controller. Loop Pointer is also a valuable tool for presenters and educators allowing them to control presentations, navigate web pages and move from anywhere in the room.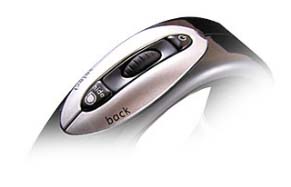 Incorporating Freespace® motion sensing technology from Hillcrest Labs, this patented technology handles complex tasks to compensate for hand tremor and varying orientation while responding to the motion of the Loop pointer. These complicated algorithms result in a simple and natural experience that is easy to use.
Loop Pointer is compatible on most platforms such as Microsoft Windows, Mac OS, Linux, Windows Media Center, PowerPoint Presenters, Sony PlayStation 3 and Apple TV with aTV Flash. Hillcrest Labs Loop Pointer is retailing at $99 and currently available through Amazon.